Juan José Soto Pacheco is an outfielder for the San Diego Padres of Major League Baseball (MLB). He is from the Dominican Republic and was born there on October 25, 1998.
Juan Soto's parents are Juan Soto Sr and Belkis Pacheco. In the Dominican Republic, Juan was born in Santo Domingo. He has two siblings, a younger brother and an older sister. When his younger brother Elian becomes eligible in January 2023, he will join the Nationals organisation as an international free agent. He is an outfielder and third baseman. This joining is per his verbal agreement with them. They agreed to sign Elian.
Juan's father was a salesman. He also played baseball in a neighbourhood men's league. Moreover, he even encouraged his sons to make baseball their passion.
In 2015, Soto joined the Nationals as an international free agent. San Diego Padres are the second MLB team he has played for so far. He joined them in 2022. In 2018, the year of his MLB debut, he finished in second place for the NL Rookie of the Year Award. He played a significant role in the Nationals' first World Series victory in 2019. With a batting average of .351, he won the National League batting title in 2020. He was an All-Star in 2021 and 2022 and received the Silver Slugger Award in both of those years.
On April 12 2022, Soto became the eighth-youngest player in MLB history and the youngest player in Nationals history to hit 100 home runs. He was 23 years, 169 days old.
On August 2, 2022, Soto joined the San Diego Padres. Ten days after being traded to the Padres, on August 12, 2022, Soto played against the Nationals in Washington. The crowd gave him a 45-second standing ovation.
Juan Soto Net Worth
Baseball is a very popular sport in the United States of America. Besides the US, it is also one of the favourite sports of the Caribbean, South American, and Central American countries. Japan is also a very famous baseball-playing nation. Many European countries also play baseball. Some countries in Asia and Africa also play baseball. Many love to watch it, especially professional baseball. And among professional baseball-playing countries, the US is the most notable. America's Major League Baseball or MLB is the most popular professional baseball league in the world. It has served as a template for other professional baseball leagues in the world.
MLB is the fourth most expensive sports league in the world. The three sports leagues before MLB are America's National Football or NFL (professional American football league), followed by India's Indian Premier League or IPL (professional cricket league), and then the English Premier League or EPL of England (professional football league).
For such reasons, it is almost certain that MLB players are earning a decent income. They also get a lot of brand endorsements and other benefits as MLB players. One such player is Juan Soto. The young San Diego Padres player is a player worth watching. He has earned a lot of fans for his baseball prowess. This gives him a good income and thus a high net worth.
Juan's net worth is approximately over $10 million. This is the figure to which most portals agree. Moreover, some other portals suggest his net worth is as high as $15 to $18 million. This is for the valuable contracts he has received from his teams Washington Nationals and San Diego Padres. With the Nationals, Juan signed a $17.1 million contract for one year. He then turned down a record-breaking 15-year $440 million contract with them.
Juan Soto Position
Juan Soto, a baseball player from the Dominican Republic, plays in Major League Baseball or MLB. While only 24 years old now, he has been a part of extremely valuable deals. He has also received record-breaking offers which he even turned down. One of the youngest players in MLB today, Juan has made his mark already in the league with his outstanding performance and the several accolades he won.
In MLB, Juan has played for two teams so far: Washington Nationals and San Diego Padres. Soto made his debut on May 20, 2018, with the Nationals. He came out as a pinch-hitter in the eighth innings of the game. Overall, Soto is a world-class outfielder. He joined his first team Washinton Nationals as an outfielder. And in the outfielder, he began as a left fielder. A left fielder is a defensive position in the outfield in the left field.
Although he played so good at that position that he became a finalist for a 2019 Gold Glove Award, Soto has shown interest in playing as a right fielder. Gold Glove Award or Rawlings Gold Glove Award is an award to honour the player who has shown exceptional performance at each fielding position. This is for both the National League (NL) and the American League (AL). Since late 2020, the Nationals have started to make him play as a right outfielder. In 2021, he became their regular right outfielder.
Soto has produced +1.5 UZR per 150 games in the right field compared to -3.8 UZR per 150 games in the left field. This tells that the right field is where he plays the best outfielder statistically. UZR or Ultimate Zone Rating is a sabermetric statistic that measures field rating. The process of analysing baseball empirically is called sabermetrics.
Major League Baseball (MLB)
The oldest major professional sports league in the world, Major League Baseball (MLB), is a professional baseball league. The National League (NL) and the American League (AL) each have a total of 30 teams, 29 of which are located in the United States and 1 in Canada.
The Major League Baseball Constitution is the legal framework for MLB. Since its creation in 1876, this document has gone through several changes. The MLB hires and maintains the umpiring staff for the sport and bargains labour, marketing, and television contracts under the direction of the commissioner of baseball. The commissioner, who is currently Rob Manfred, serves as MLB's chief executive. Dan Halem currently serves as both the chief legal officer and the deputy commissioner of baseball administration. There are seven other officers besides these two.
The Cincinnati Red Stockings were the first all-professional baseball team. They were established in 1869. Prior to that, some teams had paid specific players in secret. Players who frequently switched teams or leagues and league rivalries characterised the first few decades of professional baseball. Since those days, baseball and MLB have undergone several changes to become more organised and stable.
Currently, each team plays 162 regular-season games, and six teams from each league advance to the World Series, a best-of-seven championship match between the two league champions that dates back to 1903.
In North America and several other nations, baseball games are broadcast on television, radio, and the internet. With more than 69.6 million spectators in 2018, MLB had the highest overall season attendance of any sports league in the world.
Juan Soto Instagram
Social media is a very good way for people to connect with other people. Setting its disadvantages aside, if used properly, it is actually the best way we can know about the people we want to if those people have shared their details. Celebrities often use social media to connect with their fans. The level of admiration they have is reflected in the number of followers these celebrities have.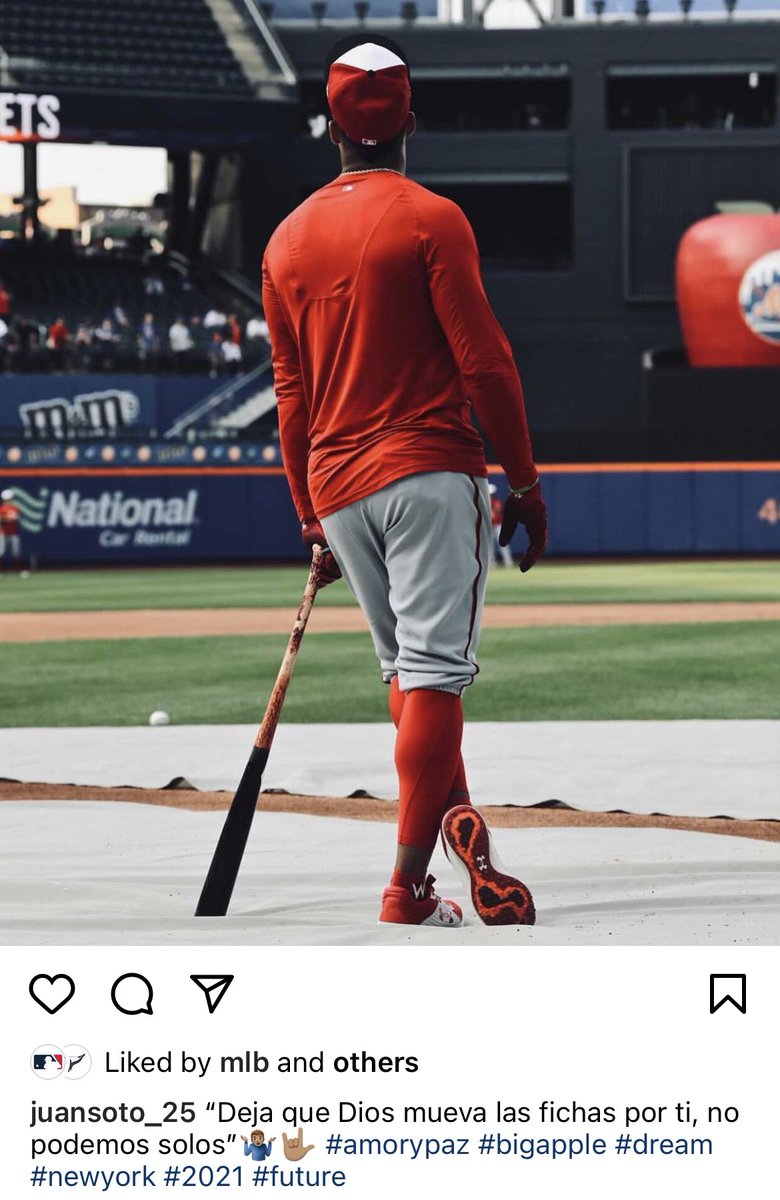 From sportspersons to actors, politicians to content creators, almost every such famous person is on social media. Some are present on all platforms while the rest choose to be on not all such platforms.
Sportspersons tend to have a very high social following. Moreover, if they are playing popular or high-paying sports, then their fanbase can be expected to be big. For example, cricketers, footballers, basketballers, and baseball players have a very high social media following. It is also surprising that although baseball is not as popular as the other three sports mentioned above, its players are also very famous. One such player is Juan Soto.
Juan Soto, a 24 years old baseball player, is very popular on social media. Juan's verified account on Instagram has 752 thousand followers. In his 318 posts to date, he has shared with his fans moments from his personal as well as professional life. His Instagram username is juansoto_25, with a blue tick next to it. The blue tick means his account is verified.
On Twitter, Juan has 74 thousand followers. His username on Twitter is @JuanSoto25_.
Juan Soto Age
Juan Soto is a young sensation in the world of baseball. Coming from the Dominican Republic, the player has made his mark every year he played in Major League Baseball, better known as MLB.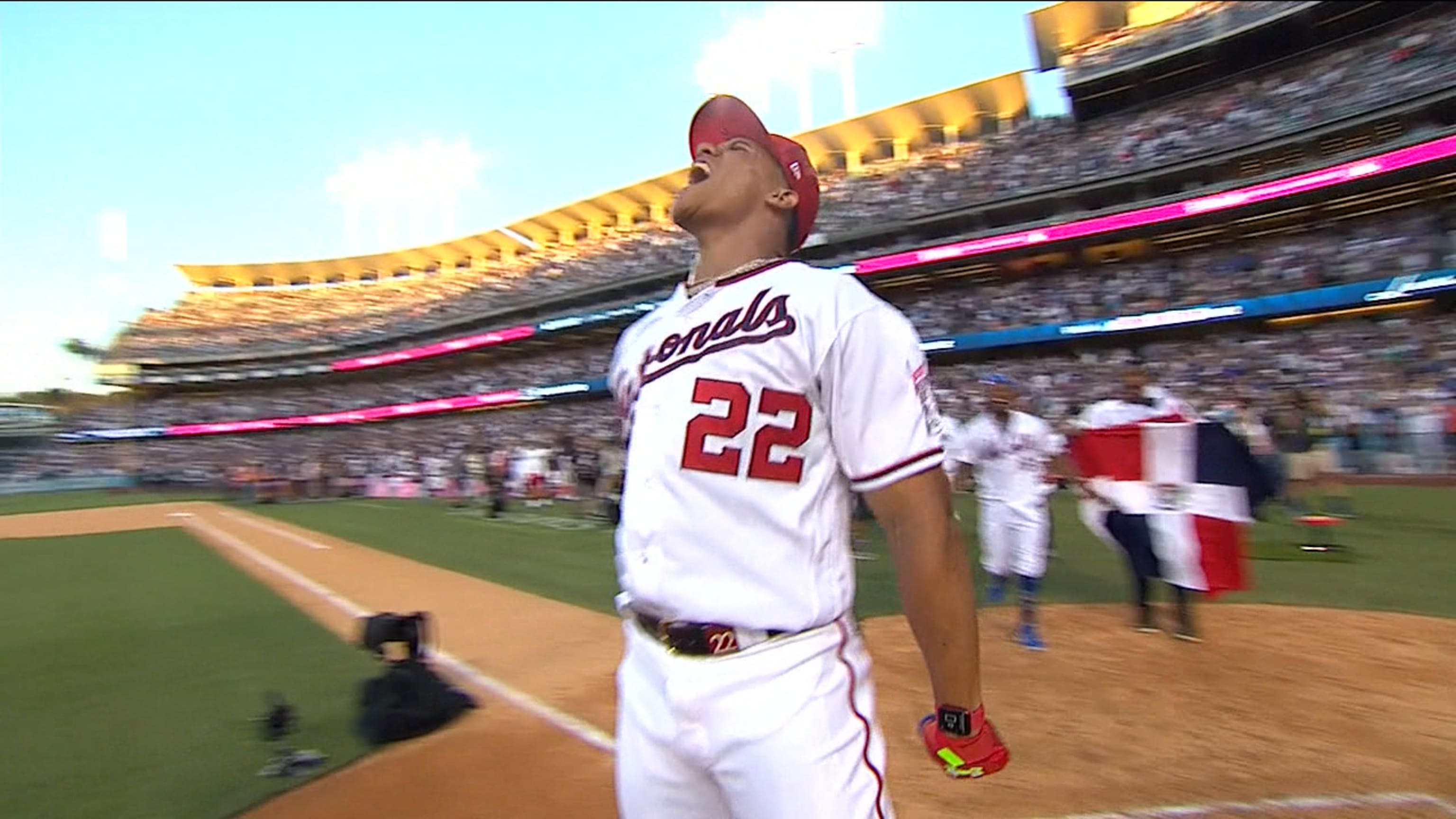 For his age, Juan holds a lot of awards, records, and moments. Born on 25 October 1998, Soto turned 24 this year. But he has been playing in the MLB as a professional player since 2018. He has been so invaluable to the Washington Nationals, his first team in MLB, that they went on to offer him a record deal. Soto was offered a 15-year $440 million deal in 2022, the highest in the history of baseball. However, he rejected the offer. In August 2022, he joined the San Diego Padres.
The level of game this 24-year-old has shown was visible in the respect he earned in Washington after he left them. On August 12, 2022, 10 days after he joined the Padres, he faced the Washington Nationals in Washington, DC. The crowd there gave him a 45-second long standing ovation, honouring him for his performance for the Washington Nationals.
San Diego Padres
The San Diego Padres are a baseball team from San Diego. The Padres compete in Major League Baseball (MLB) as a National League (NL) West division member. San Diego Padres joined MLB in 1969 as one of the four new expansion teams. The Montreal Expos (now the Washington Nationals), the Kansas City Royals, and the Seattle Pilots (now the Milwaukee Brewers) were the other three teams.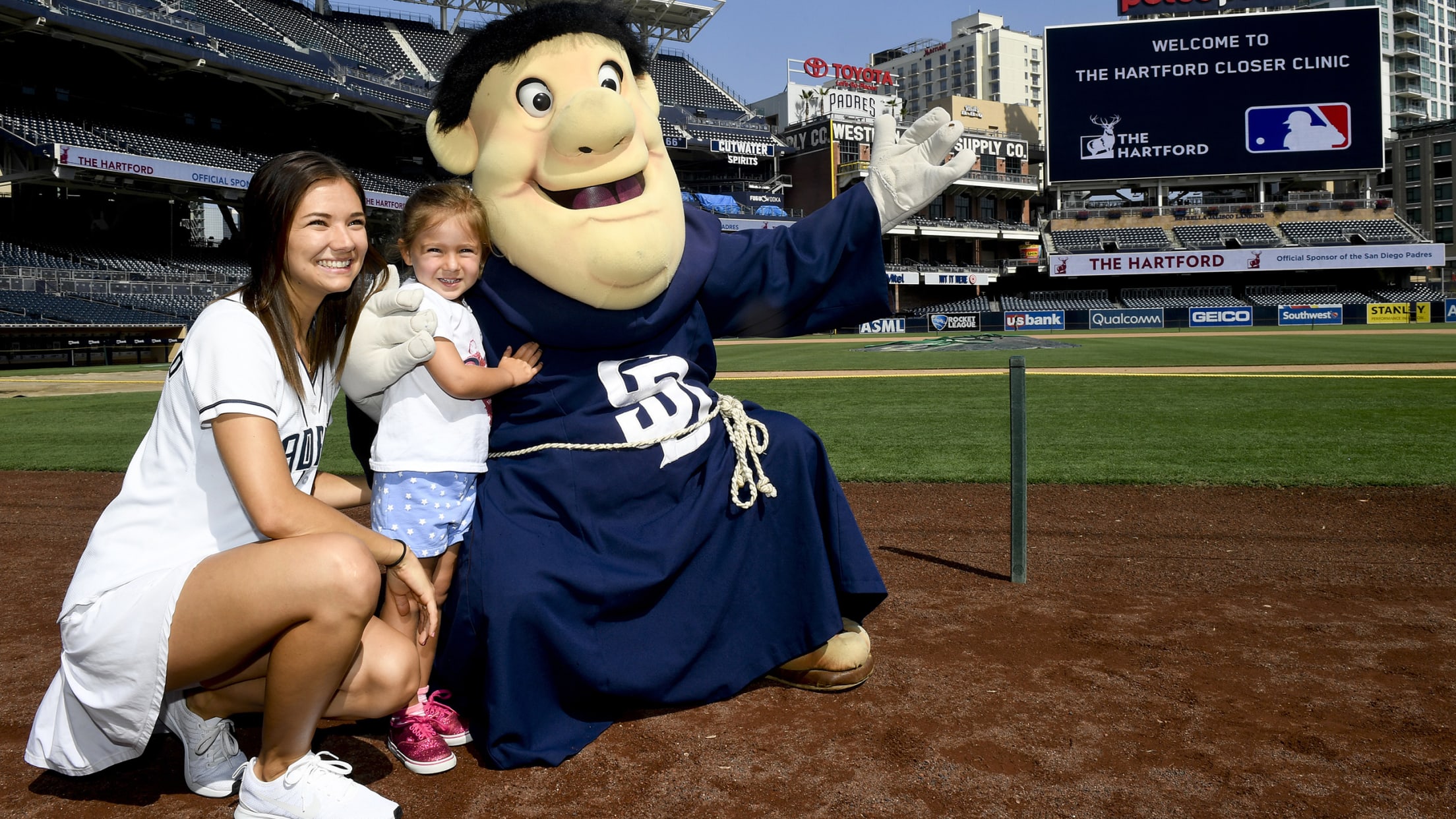 The group had trouble initially. The Padres finished last in the NL West in each of their first six seasons, losing at least 100 games four times. But their performance began to improve later. As a result of performing better, they won five National League West championships and twice advanced to the World Series in 1984 and 1998, losing both times.
The team's current mascot is the "Swinging Friar." However, many people have often thought of The Famous Chicken as the Padres' mascot. Although The Famous Chicken does come at sporting events in San Diego, he has never been the official mascot of any sporting team from San Diego.
The Padres are one of the two teams in the National League West who have never won the World Series.
The San Diego Padres have a long list of baseballing greats. Many of their players have made a big name in the world of baseball. One can find these players' names in the Hall of Fame of the San Diego Padres. But these are those players who have retired. There are many current greats also, including new signings. They are Manny Machado and Ha-Seong Kim, Yu Darvish, and Juan Soto among more. Juan Soto is the recent signing of the Padres. People have very high hopes for this 24-year-old outfielder. He has already won many awards and has produced fantastic performances very often.
Juan Soto Stats
Juan Soto is a sensation. He is only 24 years old and has already won many awards. He has been a very valuable player for the teams he has played for. The impact Juan has had on Washington Nationals, the very first team he played for in MLB, was seen in the contract they offered him earlier in 2022. Juan received a 15-year offer of $440 million from the Washington Nationals. However, he turned the record offer down. In August 2022, he joined the Padres and they are very hopeful about him.
In terms of stats, Juan has played 613 games so far in MLB. He has made 429 runs from 609 hits. Soto has had 443 strikeouts to date. Coming to home runs, Juan Soto has hit 124 home runs so far, 119 for Washington National and 5 for San Diego Padres. On April 12, 2022, Juan hit his 100th home run. This made him the youngest player in the history of Nationals to do so. Looking at the history of MLB for this statistic, Juan Soto is the eighth-youngest to do so.
Now, if we look at the big moments in his career, Juan has a lot for his age. In 2019, a year after his debut, he became a World Series Champion. The same year he became a part of the All-MLB Second Team. In 2020, he was a part of the All-MLB First Team, won the Silver Slugger Award, and became the NL batting champion. The year, that is, 2021 saw Juan being a part of the All-MLB First Team again, along with winning the Silver Slugger Award. He also played in the All-Star game of MLB in 2021. In 2022, Juan played in the All-Star game again and was the Home Run Derby champion.
Washington Nationals
In Washington, D.C., there is a professional baseball team called the Washington Nationals. They play in Major League Baseball (MLB) as a National League (NL) East division member. The Nationals are the first major league team to have its home in Washington, D.C. since 1971. Besides that, they are the eighth major league franchise from Washington, DC.
The Nationals experienced some initial difficulty. But they enjoyed significant success in the 2010's decade. The team selected Bryce Harper and Stephen Strasburg with their back-to-back first-round picks in the MLB Draft in 2009 and 2010. In 2012, the group won their first division and qualified for the playoffs for the first time.
Bryce Harper is one of the best baseball players in the world today. At the age of 22 in 2015, he became the youngest player to win the  Most Valuable Player award. In 2018-19, he signed a 13-year $330 million contract with the Phillies. It was the richest contract ever in the history of North American sports. Mike Trout broke this record shortly with a $426 million contract for 12 years. Trout currently has the most expensive baseball contract. In 2022, Washington Nationals gave Juan Soto, a 24-year-old baseball player, a chance to break this record. Washington Nationals offered Soto $440 million for 15 years but he turned it down.
Washington Nationals have stood first in the MLB Regular Season in the years 2012, 2014, 2016, and 2017. In 2021, they came fifth.
Washington Nationals have a long list of great players, both in the past and the present. Some of them are Frank Robinson, Iván Rodríguez, Ryan Zimmerman, Bryce Harper, Juan Soto, Lane Thomas, and Luke Voit among many others.
Juan Soto FAQs
How old is Juan Soto?
Juan Soto was born on 25 October 1998 and is currently 24 Years of age.
How tall is Juan Soto?
Juan Soto's height is 6 feet 2 inches or 1.88 in meters.
How long has Juan Soto been in the MLB?
Juan Soto made his MLB debut in May 2018 with the Washington Nationals. In May 2022, Juan completed 4 years in MLB. So far, he has played 5 seasons.
What teams did Juan Soto play for?
Juan Soto has played for two teams in his MLB career to date. He first joined the Washington Nationals in 2018, making his professional baseball debut. In 2022, he rejected a record deal from the Nationals and joined the San Diego Padres.
How many hits does Juan Soto have?
Juan has 607 hits in MLB to date. Besides this statistic, Juan has also hit 124 home runs. He currently plays for San Diego Padres after leaving his first team, the Washington Nationals.
Who has the most home runs in 2022?
New York Yankees outfielder Aaron Judge has hit the most home runs in 2022. He has hit 61 home runs in 2022 to date. Overall, this year, he has made 174 hits and averages at .314.
What does the baseball stat war mean?
Baseball's WAR stat is a method to measure the value of a player in all aspects of the game. The statistic tells how many wins a particular baseball player is worth compared to a replacement-level player at the same position. The replacement-level player, for example, can be a Minor League player or a free agent.