Jamaican Cricketer Chris Gayle Biography
Chris Gayle is a Jamaican cricketer who plays international cricket for the national cricket team of West Indies. Born and raised in Kingston, Jamaica, he is known as one of the strongest ball-hitters of the modern-day limited-over formats of the game. He holds several records in both T20 matches and One-Day Internationals (ODIs). Several pundits regard him as the best T20 player of all time.
Chris Gayle was born on 21 September 1979 (Age: 39 Years old, as in 2018) in Kingston, Jamaica. He was born in a poor family; his father was a policeman and his mother used to sell peanuts and snacks on the streets.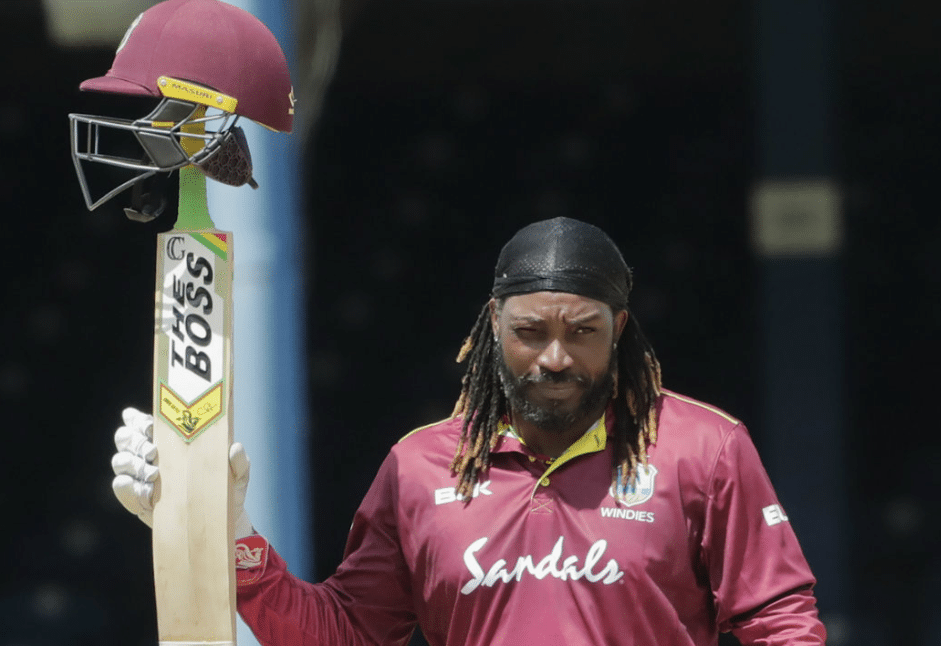 He is generally considered to be fit for the limited-over games, owing to his eccentric and relentless style of playing the game. However, he also holds several records in Test cricket. In 2012, he became the only player in the world to hit a six off the first ball of a Test match.
Apart from being one of only four players to score two triple-centuries in Test cricket, he is also known as one of the few players to score a double-century in a one-day match. He is also an integral part of the 'Indian Premier League' (IPL) team 'Kings XI Punjab.' He also plays for several other domestic teams across a number of countries such as Pakistan and Australia.
Career
Gayle played for the West Indies at youth international level prior to making his first-class debut in 1998, at age 19 for Jamaica. He played his first One Day International eleven months later in 1999, and his first Test match six months after that.
Gayle, who normally opens the innings when he plays for the West Indies, is a destructive batsman who is most effective playing square of the wicket. In July 2001, Gayle (175), together with Daren Ganga (89) established the record for opening partnerships at Queens Sports Club, Bulawayo when they put on 214 together against Zimbabwe.
Chris Gayle Net Worth
Chris Gayle is associated with the West Indies cricket board, and he receives a yearly salary of $300000 as a part of his annual contract. Also, Chris Gayle gets a huge salary as a part of his contracts in the different cricket leagues he is a part of. For example, he gets $280000 per year for his presence in the Indian Premier League.
Also, Chris Gayle has contracts worth about $100000 each for his franchises in the Pakistan Super League (Multan Sultans), Afghanistan Premier League (Balkh Legends) and Global T20 (Vancouver Knights).
He is a very popular cricketer to the Worldwide cricket fans. According to the Therichest news portal, the current net worth of the West Indies player Chris Gayle is $15 million. Besides, his annual income or salary is $7.5 million reportedly. There are some more facts are still unknown. Like his weekly wages, market or brand value or income from endorsement deals. As we know, Gayle is connected with different top-rated brands and used to earn a very good amount from endorsement deals.
Chris Gayle Wife
Natasha Berridge, Chris Gayle's wife is among those celebrities, who have attracted as much paparazzi as their partners. Natasha is as flamboyant as her husband, the infamous 'Gayle'. On the other hand, the big hitter has not left any stone unturned to make her the center of his flashy lifestyle.
She is called Tasha, celebrating the birthday on August 31. She was born in 1986, in Basseterre of St. Kitts and Nevis. She also lived in Kingston of Jamaica. Being the only daughter of her parents, Natasha lived a life of a princess and after becoming Gayle's girl, she is almost a queen. Her father is Jeff Berridge and Sandra Berridge is her mother.
Chris Gayle IPL
He made his IPL debut for Kolkata Knight Riders (KKR) against Delhi Daredevils (now Delhi Capitals) in the 2009 season. In later editions, he single-handedly won many matches for Royal Challengers Bangalore (RCB). In the 2012 season, he piled up a mammoth total of 733 runs at a strike rate of 160.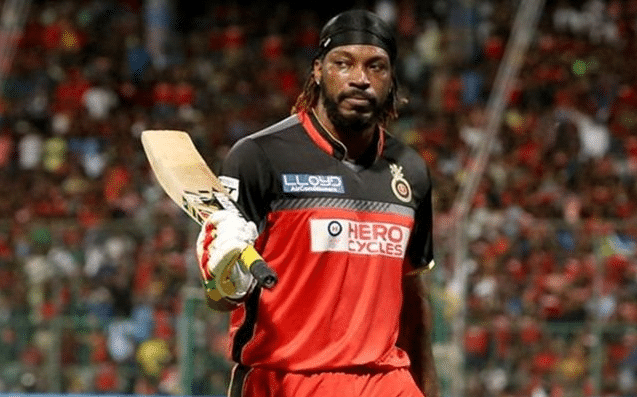 The next year, he took the T20 world by storm with a knock of 175 against Pune Warriors India. In 125 matches played so far, he has scored 4,484 runs at an average of 41.13 and a strike rate of 151.02, with six centuries and 28 fifties, his highest score is 175 runs not out which he scored in 2013 season. In the IPL 2018 player auction, he was bought by Kings XI Punjab at a base price of Rs 2 crore.
Chris Gayle House
Everyone has been aware of Gayle's lifestyle for a while, but his revelation still came as a surprise. He also said life is too short and that he wants everyone who comes in his house to get entertained and feel at home.
Given his larger-than-life lifestyle at present though, it comes as a bit of a shock to learn that his childhood was far from lavish. His father was a policeman and his mother sold nibbles in their locality. Though they were never really 'poor', they were far from well-off.
Now, however, Gayle is a party animal through and through. He recently posted pictures on Instagram showing the strip club, swimming pool, and several other fascinating aspects of his house.
Debasis Sen, Kingston (Jamaica) : People in Chris Gayle's native in Kingston call him Legend. Others prefer to call him Da Boss. The man himself used to go by World Boss, which has since been upgraded to Universe Boss. This is the life of Chris Gayle.
Is Chris Gayle Retiring?
In February 2019, Gayle announced that he would retire from ODIs after the 2019 Cricket World Cup.
Is Chris Gayle Rich?
With four sixes, the opener will leapfrog Gayle to take the lead among batsmen with the most number of sixes in Twenty20 Internationals.
How Many Sixes Has Chris Gayle Hit In T20?
Chris Gayle, who recently announced that he will retire from ODI cricket after ICC World Cup 2019, now has 477 sixes to his name surpassing Afridi's international tally of 476 sixes. Gayle's 129-ball innings saw him hit 12 maximums which dominated his team's tally of 23 sixes, a new record for ODI innings.
How Many 6 Does Chris Gayle Have?
Sir Don Bradman (Australia)
Sachin Tendulkar (India)
Sir Garfield Sobers (West Indies)
Imran Khan (Pakistan)
Sir Ian Botham (England)
Shane Warne (Australia)
Sir Viv Richards (West Indies)
Brian Lara (West Indies)
Jaques Kallis (South Africa)
MS Dhoni (India)