Fernando Alonso Biography And Networth
Fernando Alonso Díaz (born 29 July 1981) is a Spanish racing driver and former Formula, One racing driver. He is a two-time Formula One World Champion and is often regarded as one of the greatest Formula One drivers in the history of the sport. He has contested 17 seasons of Formula One. Outside Formula One, Alonso won the 2018–19 FIA World Endurance Championship with Toyota Gazoo Racing. He won the 2018 24 Hours of Le Mans at his first attempt and won the race again in 2019.
He won the 2019 24 Hours of Daytona, after his debut in 2018. He also contested the 2017 Indianapolis 500, and was due to contest in 2019 but failed to qualify. Fernando Alonso over his long years in Formula One had the highest of highs and the most miserable of lows.
A double world champion and considered by many the best F1 driver of all time, his career moves and controversial statements ensured he was remembered for more than just his raw speed and talent. He recently posted a throwback video from his Renault days driving a V8 engine through the cramped streets of Monaco.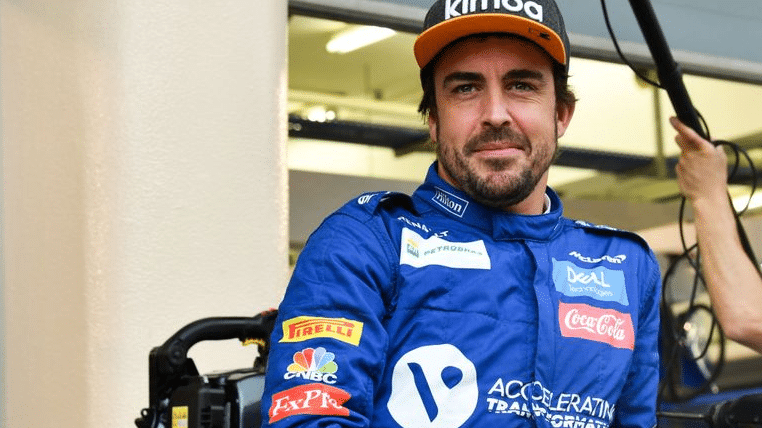 It was a video aimed at giving the current generation of F1 fans a mere glimpse of what the engine sounds were before. In the many replies he got, one such was from the famous tech analyst, Matthew Somerfield who is currently working in the Motorsport group as the Assistant Technical Editor.
Fernando Alonso Indy 500
Fernando Alonso has failed to qualify for the Indianapolis 500 after a humiliating return to the USA's biggest race for the McLaren team. The two-time Formula 1 world champion was the fourth-fastest of six drivers vying for the final three places on the grid on what is known as 'Bump Day'. Alonso's 227.353mph four-lap average was pipped by American Kyle Kaiser by just 0.019mph with the last run.
It is a bitter blow for Alonso, who left F1 to focus on winning Indy. "A difficult week, no doubts," Alonso said on social media. "We tried our best, even today with a completely different setup and approach, four laps flat on the throttle but we were not fast enough. "It's never easy to drive around here at 227mph+, and want more speed. We tried our best and we've been brave at times, but there were people doing a better job than us.
Fernando Alonso Net Worth
Fernando Alonso is a Spanish race car driver who has a net worth of $240 million and an annual salary of $40 million. Fernando Alonso has earned his net worth over the years as a driver for Minardi, Renault, McLaren, and Ferrari. He has competed in Grand Prix's around the world. Fernando Alonso Diaz was born in Oviedo, Asturias, Spain in July 1981. He started racing to go karts at just three years old. From 1994 to 1997 Fernando won karting championships in Spain, as well as becoming World Champion in 1996.
He presently ranks #39 on the Forbes list of The World's Highest-Paid Athletes. Alonso's off-track income is boosted by endorsement deals with multinational companies like Citibank, Pirelli, and Kimoa. He earns more than $1 million every year through these endorsement deals. Kimoa is a lifestyle brand owned by Fernando Alonso which sells T-shirts, Shirts, Surfboards, Skateboards, and more inspired by the California sunsets and beaches. Kimoa is also the official surfwear partner for the Mclaren F1 team.
Fernando Alonso Indycar
Fernando Alonso is committed to competing at the 103rd running of the Indianapolis 500. Beyond that, who knows? Following his return to an Indy car cockpit Tuesday for a test at Texas Motor Speedway, the two-time Formula One world champion admitted that he considered racing full-time in the NTT IndyCar Series this season. Ultimately, though, he decided the IndyCar slate was "too intense" given he was already running the full FIA World Endurance Championship schedule, along with other commitments.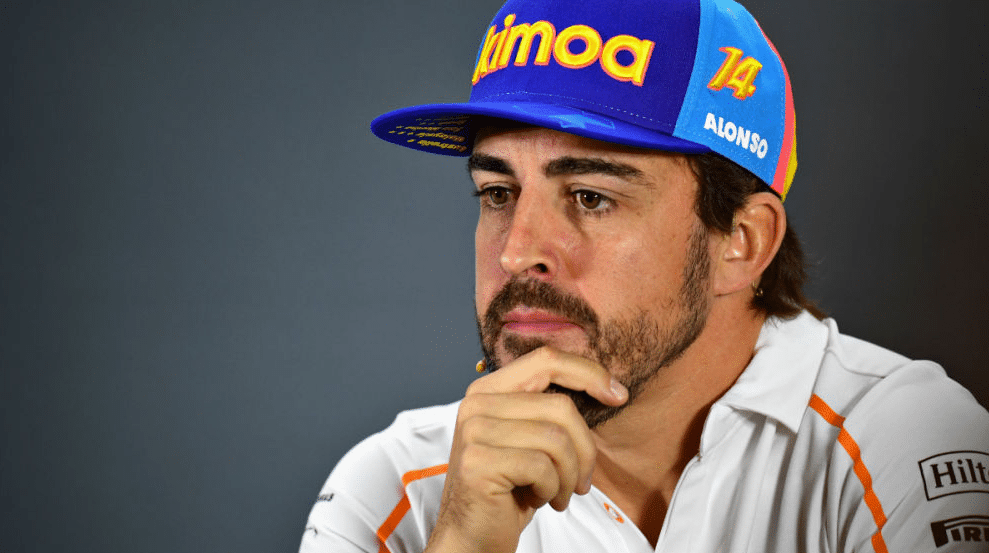 "It was not this year, but I think it is not out of the question for the future," the Spanish superstar said. "Right now I'm not thinking about it." Alonso's feeling about future 500 entries is similar. If he doesn't secure the final jewel in his triple crown this year, he could see himself coming back to take another crack at it in the years to follow.
Fernando Alonso 2019
Fernando Alonso may have stepped away from Formula 1 at the end of 2018. But just four months into 2019, he was already back in an F1 car – and having sampled McLaren's current-spec MCL34 during testing in Bahrain, the Spaniard appeared impressed with the work the team had done.
"Obviously it's a step forward in every aspect of the car," said Alonso after his two days of running at Sakhir. "I think the car has more grip, the car is less draggy on the straights. The engine is a bigger step better as well. Overall, as a package, I think the car is on the right direction.
Fernando Alonso says McLaren's 2019 Formula 1 car is "a step forward in every aspect" compared to 2019 and believes the team can lead the midfield this season.
What Is Fernando Alonso Doing In 2019?
He won the 2018 24 Hours of Le Mans at his first attempt and won the race again in 2019. He won the 2019 24 Hours of Daytona, after his debut in 2018. He also contested the 2017 Indianapolis 500, and was due to contest in 2019 but failed to qualify.
Why Did Alonso Leave Ferrari?
Not because, as some believed at the time, he had been tricked by Ferrari into signing a release he did not want to sign, but because he had lost control of the narrative. The fact Vettel was joining Ferrari was announced by Red Bull, and it came before Alonso had said he was going to leave.
Did Fernando Alonso Retire?
Fernando Alonso: McLaren's Spanish driver to retire from Formula 1 at end of the season. Spanish two-time world champion Fernando Alonso has announced he is to retire from Formula 1 at the end of the season.
What Is Fernando Alonso Net Worth?
Fernando Alonso's net worth is estimated to be roughly $240 Million dollars, making him the 5th richest car race driver in the world.