British Diver Tom Daley Biography
Tom Daley: Thomas Robert Daley (born 21 May 1994) is a British diver. He specializes in the 10-meter platform event and is a double World champion in the event; he won the 2009 FINA World Championship in the individual event at the age of 15, before regaining it in 2017. He was the 2012 Olympic bronze medalist in the event.
Thomas Robert Daley was born in Plymouth, Devon, England, to Debra (Selvester) and Robert Daley. In July 2007, he was ranked 6th in the FINA Diving World Rankings men's 10-meter platform category. By July, he was ranked equal 17th, due to not participating in recent FINA Grand Prix meetings. Daley represented Great Britain in the 2008 Summer Olympics in the 10m platform and 10m platform synchro competitions.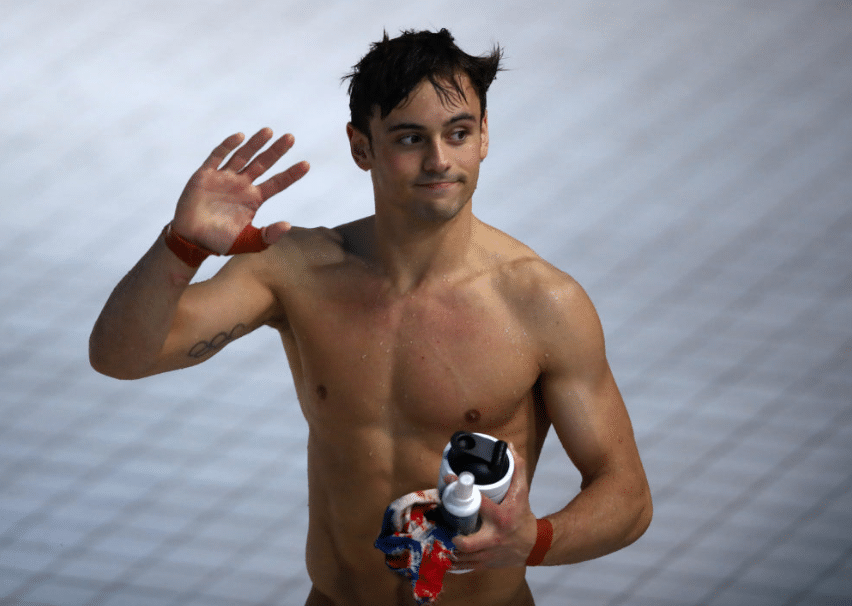 Daley also competes in synchronized and team events. In 2015, he partnered Rebecca Gallantree to the inaugural mixed team World title, while in 2016 he won a second Olympic bronze in the men's synchronized 10-meter platform, with Daniel Goodfellow. In 2017, he won World silver with Grace Reid in the mixed 3-meter springboard synchronized event.
BBC Young Sports Personality of the Year
His first major diving success was when he became the under 18 Platform champion at the Nationals in June 2004. In 2007 Tom Daley won the BBC Young Sports Personality of the Year. The Beijing Olympics did not start well for Tom Daley when he and Blake Aldridge finished in the last place in the 10m synchronized diving.
Later on in the Olympics, Tom Daley finished seventh in the 10m individual platform final. On 7 February 2009, Tom Daley set a personal best score and retained his men's 10m platform title at the British Diving Championships. In March 2009, Tom Daley came third in the men's 10m Platform at the second leg of the Fina Diving World Series in China.
In April 2009, Tom Daley's father revealed that Tom Daley had found a new diving partner, Max Brick. On 19 April 2009, Tom Daley won a silver medal in the third round of the World Cup with a personal best of 540.85 points in his six dives in the final of the 10m platform. Earlier, Tom Daley had revealed that he had been bullied at school.
Tom Daley Husband
Dustin Lance Black is an American screenwriter, director, film and television producer, and LGBT rights, activist. He has won a Writers Guild of America Award and an Oscar for the 2008 film Milk.
And Tom Daley, 25, walked with the push chair while he joined his husband Dustin Lance Black, 44, and son for a family stroll, in London on Sunday. The British Olympic diver, who is nine years younger than his husband, showcased his athletic figure in a fitted T-shirt as he pushed his son in a pram.
Tom Daley Net Worth
Tom Daley is a British Olympian who has a net worth of $4 million dollars. Born in Plymouth, England, Tom Daley, also known as Thomas Robert Daley, began competing in diving when he was seven. After being spotted at a local pool, he was invited to join a competitive diving team, and six months later, he medaled at his first competition.
He then went on to finish first in multiple diving divisions at the British Championships a year later. Between 2004 and 2006, he won multiple junior competitions, and in 2007, he was granted special permission to compete in the Australia Youth Olympic Festival, even though he was three years younger than the minimum age limit.
In 2013 and 2014 he headed ITV show Splash! which saw celebrities compete against one another as they learn various dives. Tom also released his memoir My Story in 2012 when he was around 18 years old, which told the story of his rise to Olympic fame and the tragic death of his dad. In 2016 he released a recipe and fitness book titled Tom's Daily Plan.
Tom Daley Wedding
TOM Daley and his new husband Dustin Lance Black have shared their first stunning photos from their wedding this weekend. The couple tied the knot at Bovey Castle in front of 120 close friends and relatives, 30 miles from Plymouth, Devon, where Tom grew up.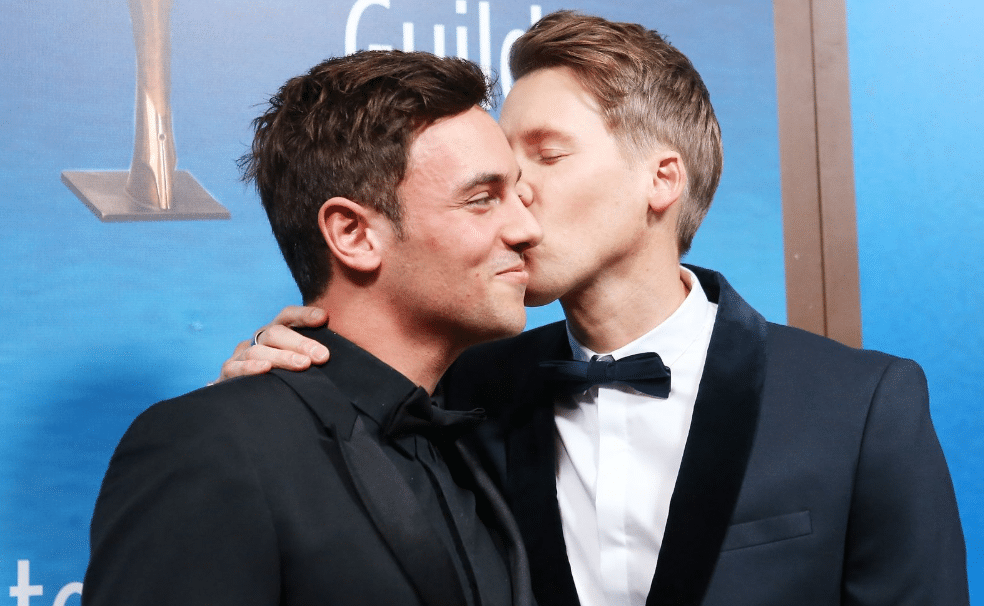 The Olympic diver, 22, declared his love for his other half, 42, as he added a snap of them hand in hand walking down the aisle, with their loved ones throwing confetti over them. Since tying the knot, Lance Black has moved to London to live full-time with his husband, who now own a home together. The new pics show their special day at Bovey Castle, about 30 minutes from Daley's home town of Plymouth.
Tom Daley Dustin Lance Black
Dustin Lance Black (born June 10, 1974) is an American screenwriter, director, film and television producer, and LGBT rights activist. He has won a Writers Guild of America Award and an Oscar for the 2008 film Milk. Black is a founding board member of the American Foundation for Equal Rights and writer of 8, a staged reenactment of the federal trial that led to a federal court's overturn of California's Proposition 8.
Black's father walked out on his polio-stricken mother, Roseanna, and his two brothers, Marcus and Todd, when he was young. They grew up in a Mormon household, at first in San Antonio, Texas, and later moved to Salinas, California.
As a founding board member of the American Foundation for Equal Rights, Black helped overturn California's anti–gay marriage Proposition 8 in 2010. Seven years later, he married the Olympic diver Tom Daley; they have a son and live in London. Black's memoir Mama's Boy is out now.
Who Is Tom Daley Partner?
Blake Aldridge
Is Tom Daley Competing In The 2020 Olympics?
If he qualifies for Tokyo 2020 – and he could do so at next month's World Championships in South Korea – it will be his fourth Olympics and he will only be 26. Not many other athletes will be able to boast that. It has not come without years of hard work and sacrifice, though.
Who Is The Father Of Tom Daley Baby?
6 May 2017 (Dustin Lance Black)
When Did Tom Daley Get Married?
Robert Ray Black-Daley