Juan Carlos Osorio Biography
Juan Carlos Osorio was born on 8th June 1961, in Santa Rosa de Cabal, Colombia. Osorio belongs to Colombian nationality. His father's name is Hernan Osorio. During his young age, Osorio decided to play soccer. His parents wanted him to be a doctor or a dentist.
He went to the University of Colombia for semesters to become a dentist. Osorio was transferred to America as an international student to Clarke University in 1984. After his playing career ended, he studied exercise science at Southern Connecticut State University, where he played for Bob Dikranian and Ray Reid.
A soccer coach who took over as the manager of the Mexican national team in 2015, replacing Miguel Herrera. He'd previously served as manager of Atletico Nacional and Sao Paulo. He played professional soccer in the 1980s, but his career was cut short by injury in 1987.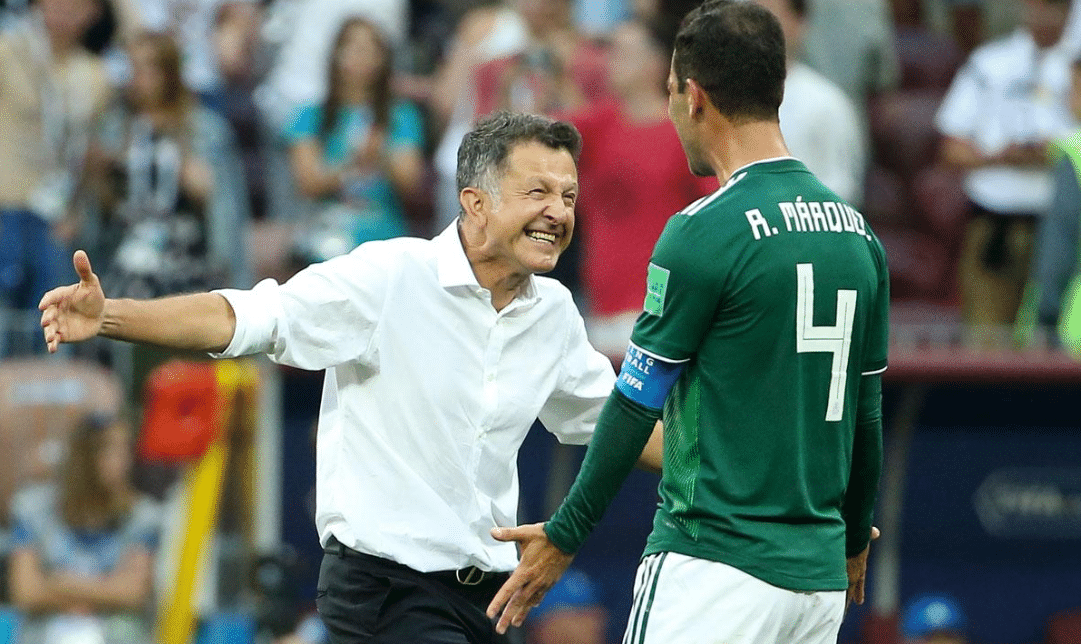 After playing for Deportivo Pereira and Internacional, Osorio moved to the USA and represented the University of New Haven's New Haven Chargers from 1985 to 1986. He graduated from Southern Connecticut State University in 1990 with a B.A. in Exercise Science. Osorio also holds a diploma in Science and Football from Liverpool John Moores University, a UEFA "A" coaching license from the English FA, and a coaching certificate from the Royal Netherlands Football Association.
Juan Carlos Osorio Family
After his playing career ended, he studied exercise science at Southern Connecticut State University. He landed his first coaching job with the Staten Island Vipers in 1998. Juan Carlos Osorio hasn't shared any hints about Juan Carlos Osorio's family details. Also, there is no verified information about married life, divorce, and affairs. We'll keep you posted if there are any more updates from the team.
Juan Carlos Osorio is really closed to private life. We don't have much information about Juan Carlos Osorio's dating and current relationship status. Juan Carlos Osorio's latest dating information, Marital Status, Hookup/Breakup, Engaged & previous relationship stats will be updated soon.
Juan Carlos Osorio Teams Coached
Juan Carlos Osorio's time in Mexico has come to a close. The Mexican federation announced in July that Osorio will not return despite its efforts to keep him on for the next World Cup cycle.
Osorio is in the mix for the vacant job to lead the U.S. national team, has been contacted about the Colombia national team role with Jose Pekerman not continuing, and has fielded several other offers. It's fair to say opinions on Osorio were mixed, but he ultimately leaves a legacy of changing El Tri's mentality.
Juan Carlos Osorio is no longer head coach of Paraguay after he and the country's football association announced they would part ways by mutual consent.
Osorio made the announcement alongside APF president Robert Harrison at a joint news conference, citing family issues as the reason for leaving his post.
Juan Carlos Osorio Net Worth
Juan Carlos Osorio's net worth has grown significantly in 2019. Juan Carlos Osorio is a successful Soccer Coach. Juan Carlos Osorio's net worth comes from being a Soccer Coach. Juan Carlos Osorio's estimated Net Worth, Salary, Income, Cars, Lifestyles & many more details have been updated below. Let's check, How Rich is Juan Carlos Osorio in 2019?
According to our current Database, Juan Carlos Osorio's Net Worth: $52 Million
Juan Carlos Osorio Mexico
After becoming Mexico's 12th head coach in the span of nine years and the team's first-ever Colombian, Juan Carlos Osorio leaves his post as manager.
Despite half-hearted efforts from the Mexican Football Federation and its new president Yon de Luisa, Osorio turned down a contract renewal, and so came the end of a three-year tenure, where he guided the squad to 33 wins, 10 losses, and nine draws.
Osorio, who previously served as the coach of the Chicago Fire and New York Red Bulls about a decade ago, leaves after a mixed World Cup for Mexico. The Colombian native guided El Tri tp a famous victory Germany in group play. But El Tri was ultimately eliminated Round of 16 for a seventh straight tournament after losing 2-0 to Brazil.
Juan Carlos Osorio Seleccion Mexicana
This Friday, the Colombian coach Juan Carlos Osorio was introduced as the new helmsman of the National Athletic, in what will be its second stage. He returns to the team where he knew how to be champion and where he knew how to create an identity that will remain forever in the retina of the followers of the only team in Colombia with two Copa Libertadores. After an emotional video, the coach gave a press conference where he talked about reinforcements, in addition to discussing his experience at the helm of the Mexican national team.
His return: "We started the talks three weeks ago and at that time National as an institution had to make big decisions, and it was important to make the hiring. The contractual part was the last thing discussed, the easiest to solve, understanding that National passes for a 'crisis'. It's not only National, it's Colombian football in general. It's a temporary moment for the institution. "
The former coach of the Mexican National Team Juan Carlos Osorio has been presented with a new problem, after revealing that he is on the list of tax evaders that has been brought to light by the Tax Administration System.
In the document presented by the SAT are politicians and businessmen, but also characters linked to Mexican football, such as Osorio, Ruidiaz; the former director of Chivas, José Luis Higuera, and the former Uruguayan footballer of Rayados, Walter Gargano.