Billy Joe Saunders Next Fight
Billy Joe Saunders (born 30 August 1989) is a British professional boxer. He has held world championships in two weight classes, including the WBO super-middleweight title since May 2019, and previously the WBO middleweight title from 2015 to 2018. Saunders is the first boxer from the Travelling community to become a two-weight world champion making history. At the regional level, he held the European, British, and Commonwealth middleweight titles between 2012 and 2015.
As an amateur, Saunders represented Great Britain at the 2008 Olympics, reaching the second round of the welterweight bracket. In the same year, he won gold at the EU Championships. He comes from a Romany traveler background; his great-grandfather Absolom Beeney was a famous bareknuckle boxer in his community, so it seems he was always destined to step into the ring.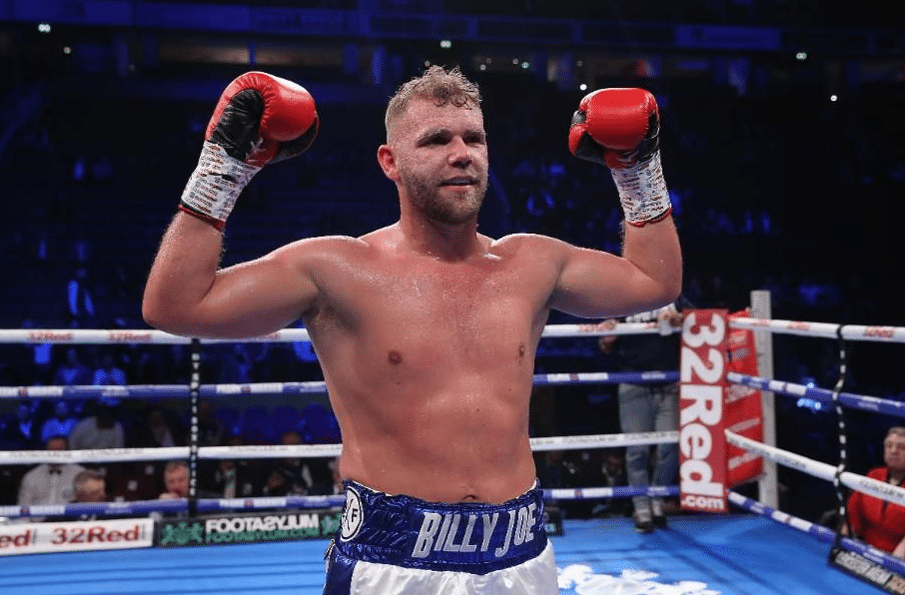 Saunders began fighting as a boy at Cheshunt Amateur Boxing club and at Hoddesdon Amateur Boxing Club, although in interviews, Saunders himself states he began bareknuckle fighting at a much younger age in his travelling community.
As of December 2019, he is ranked as the world's second-best active super-middleweight by BoxRec and sixth by The Ring. On 19 December 2015 Saunders made history by competing in the first world title fight contested between two members of the traveling community when he fought Andy Lee for the WBO middleweight title.
Billy Joe Saunders Boxrec
Amateur Career
2007 Commonwealth Championships Gold medalist in Liverpool, England (69kg):
 Defeated William McLaughlin (Ireland) 34:21
 Defeated Joseph Blackbourne (New Zealand) 22:8
 Defeated Gerard O'Mahony (Australia) RSCI 1
2008 Strandja Memorial Cup Gold medalist in Plovdiv, Bulgaria (69kg):
Defeated Carlos Banteaux (Cuba) +24:24
Defeated Aleksandar Spirko (Serbia) 34:10
Defeated Kanat Orakbayev (Kazakhstan) 28:6
Defeated Evgeni Borisov (Bulgaria) 29:19
2008 European Olympic Qualification Tournament third-place in Pescara, Italy (69kg):
Defeated Andrey Balanov (Russia) 18:11
Defeated Michał Starbała (Poland) 13:12
Defeated Kahaber Jvania (Gibraltar) 15:5
Lost to Olexandr Stretskiy (Ukraine) 13:15
Defeated Pavol Hlavacka (Slovakia) 20:10
2008 Olympic Games participant in Beijing, China (69kg):
Defeated Adem Kilicci (Turkey) 14:3
Lost to Carlos Banteaux (Cuba) 6:13
Billy Joe Saunders vs David Lemieux
The keys to Saunders' win were movement and speed. His feet and hands were much quicker than Lemieux. You could see the challenger becoming frustrated early in the fight. Saunders peppered Lemieux with jabs throughout most of the first eight rounds before backing off the gas a bit in the later frames.
Canadian Lemieux, 28, had won all four bouts since Golovkin stopped him in eight rounds in 2015, but had no answer as Saunders inflicted the fourth defeat of his career.
In his first fight in North America, Saunders dismantled the home favorite, his hand speed and footwork disarming the powerful Lemieux, who had 33 knockouts in 38 wins before Saturday.
Andy Lee Vs Billy Joe Saunders
The fight was cagey throughout, save for an explosive third round where Saunders dropped the champion twice, once with a huge right hand. Both men showed clear respect for one another through 12 absorbing rounds, Saunders showing magnificent footwork and movement, Lee always remaining a threat with his one-punch knockout power.
After two quiet rounds, the fight burst into life in the third. As Lee over-committed, Saunders thundered home a big right hook to send the Irishman to the canvas. Lee made the 10-count, but, looking shaky, was dropped for a second time as he was left to cling on desperately for the bell.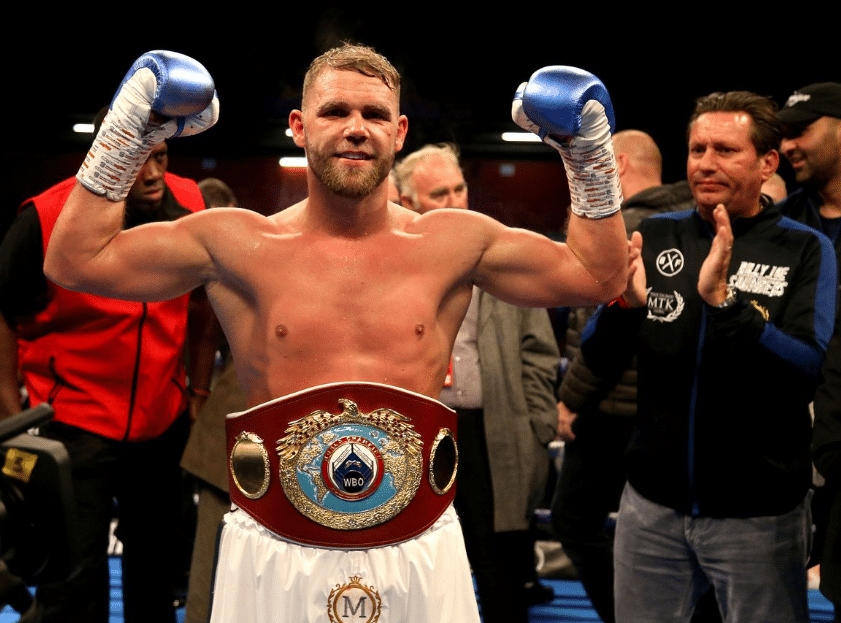 For all their common roots and a southpaw stance, they represented polar opposites in many ways, not the least in demeanor. The softly-spoken but determined champion, born in Bow and raised in Limerick, brought quiet menace and the threat of a dramatic finish; Saunders, the challenger, all energy and edgy aggression, had come for a night of educated boxing.
Lee, at 31 and 6ft 2in, had five years and three inches on the challenger, but there was more than age and size in the disparity. The Hatfield Olympian had operated at the best available level domestically, but Lee, seasoned during a long spell in America under the late Manny Steward, had elite-level experience and a track record of resilience.
Billy Joe Saunders Record
Billy Joe Saunders successfully defended his WBO super-middleweight belt with a TKO victory over Marcelo Esteban Coceres. Fighting on the undercard of KSI's rematch with fellow internet sensation Logan Paul in Los Angeles, Saunders stopped previously undefeated Caceres in the 11th round.
British boxer Saunders dropped Coceres three times in Saturday's bout at Staples Center as he improved his professional record to 29-0. The WBO holder sent Argentinian Coceres (28-1-1) to the canvas with a big right hook in the 11th before Saunders knocked down his opponent another two times to force the stoppage.
Billy Joe Saunders Next Fight
The Brit is due to defend his WBO super-middleweight world title against Martin Esteban Coceres in what should be a relatively straightforward outing on Saturday night before moving on a big 2020. Saunders, now 30, wants his potentially career-defining year to feature a fight against the man who, following his win over Sergey Kovalev, many now consider boxing's pound-for-pound king.
If this challenge doesn't lure Canelo involuntarily, Saunders has another idea to try and secure the fight. As he holds the WBO super-middleweight title and Canelo now holds the WBO belt in the division above, the 30-year-old may use one of the governing body's rules to attempt to get his shot.
A number of boxers had been lined up including Mexico's Saul 'Canelo' Alvarez and ex-middleweight champion Gennady Golovkin. But GGG beat Sergiy Derevyanchenko in October, while his former conqueror will fight Sergey Kovalev a week before the KSI vs Logan Paul battle.
Is Billy Joe Saunders A Gypsy?
"A lot of the fighters in gyms on the amateur circuit are travelers," says Billy Joe Saunders, the current middleweight British and Commonwealth champion, who is himself a Romany Gypsy. "In every gym, I go to, there are at least five in there. It's a tradition.
How Much Is Billy Joe Saunders Worth?
In 2017, Saunders' reported net worth was estimated at $1.7m, according to The Net Worth Portal.
How Old Is Billy Joe Saunders?
30 years (30 August 1989)
Did Billy Joe Saunders Win?
Billy Joe Saunders won the vacant WBO world super-middleweight title with a unanimous points victory over Shefat Isufi at Stevenage's Lamex Stadium.