If there's one thing we know about fighting, it's that it takes a certain mindset and personality to put yourself in the ring and in danger time and time again. And while bravery and courage play an integral role in any person's decision to become a professional fighter, many boxers or UFC fighters have a slight zaniness or eccentricity to their personality that sets them apart from the masses.
Read Also: Will Cain: Facts, Net Worth, Wife, ESPN & Fox News
From Tyson to McGregor, the world of professional fighting has always been full of some incredible characters. With this in mind, here are some of the craziest and most unconventional that we've ever come across.
Chris Eubank Sr.
While he may not be included on most lists of eccentric sports stars, Chris Eubank Sr. was one of the zaniest characters in professional boxing.
A former middleweight and super-middleweight world champion, anyone who interviewed Eubank in the past knew to expect the unexpected. When outside the ring, Eubank would wear a monocle and bowtie and carry a cane while speaking like a cast member of Downton Abbey.
In one of his most memorable interviews, the boxing legend was asked how he was enjoying Wimbledon. He was so happy he broke into a dance routine live on air leaving the interviewer feeling somewhat awkward. Eccentric? Yes, indeed.
Kevin 'Trailblazer' Holland
While Holland isn't quite the livewire outside the octagon, the UFC fighter is more than a little unconventional when in it.
His recent bout with Joaquin Buckley saw Holland give his opponent advice on his punching technique. Unexpected to say the least. During a fight with Englishman Darren Stewart, Holland commentated on his own fight from inside the octagon, repeating how surprised he was at Stewart's strength.
But the most bizarre example of the fighters' unconventional behavior came during a bout against Derek Brunson. Holland was struggling in the fight and between rounds, his corner tried to give him some advice. But Holland pushed them aside and shouted at the watching Khabib Nurmagomedov asking him for tips. Also Read – Will Cain Biography And Net Worth
Muhammad Ali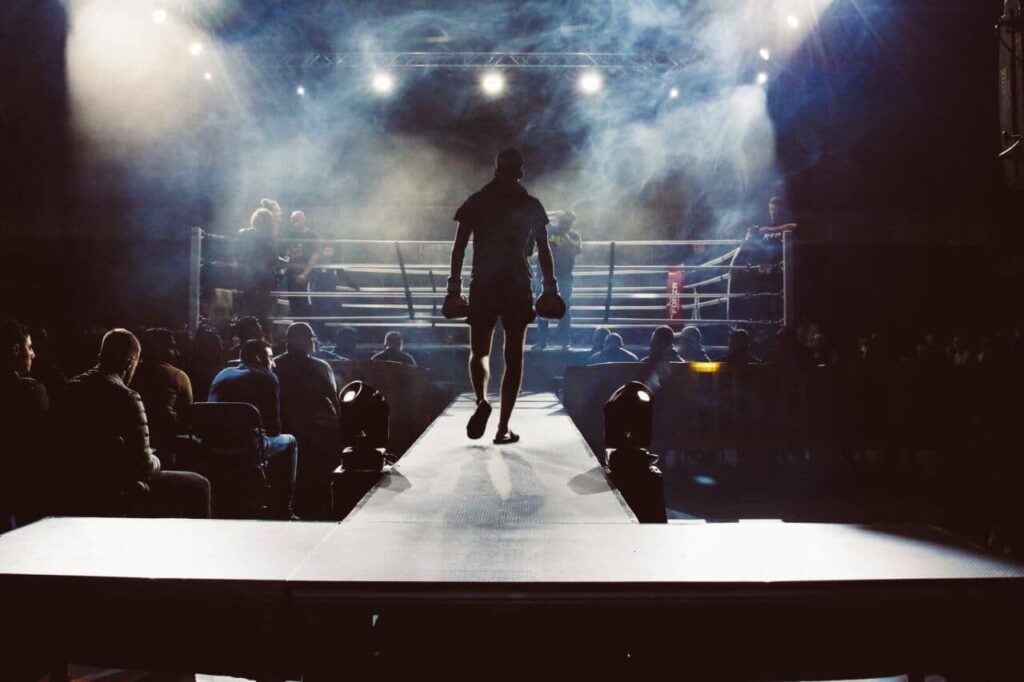 He floats like a butterfly and stings like a bee, but there was so much more to Muhammad Ali than his most memorable quote. While many of the others on this list are here for their sometimes crazy behavior, Ali is here for his unconventional style and personality.
He was an indomitable spirit who inspired millions of people and still does to this very day. He was one of the first boxers to speak out against segregation in the USA and even spent time in jail for his refusal to join the army. There is quite literally nothing normal or conventional about Ali. Even by today's standards, where anything seemingly goes, Ali's interviews from the height of his fame are legendary.
Conor McGregor
To say that the Irishman is outspoken is something of an understatement. He's bold, brash, and boisterous – and that's putting it nicely. There's nothing McGregor won't say or do in the build-up to his fights. In fact, his outbursts have gotten him into hot water on many an occasion. From throwing water bottles at press conferences to attacking an opponent's bus, the man has done it all and then some. It says a lot when fans of a sport that allows you to do almost anything call you out for your pre-fight behavior.
Interestingly though, he seems quite tame in his personal life. Sure, he brags and boasts on social media, but he's quite the family man spending all of his downtimes with his wife and kids in one of his many million-dollar homes.
Mike Tyson
Iron Mike was well-known for saying in the ring anything which he felt would put his opponent off his game. He once even threatened to eat Lennox Lewis' children! Of course, his craziest act in the ring was during his second fight with Evander Holyfield when Tyson bit off a chunk of Holyfield's ear. The fight was stopped and no rematch ever took place.
But Tyson's antics in the ring pale in comparison to his behavior outside it. From buying tigers to wrestling them, he even tried to bribe a zoo worker into letting him fight a gorilla. The man seems to have no compass to work off and regularly does things that even the guys on Jackass would think twice about doing. He may no longer be the fighter he once was (although he's in incredible shape), but Tyson is still the undisputed king of eccentricity.