At the young age of 25, Jayson Tatum is rapidly carving out a reputation as a standout player in the NBA, particularly with the Boston Celtics. Known for his smooth jumper and ability to create shots, Tatum's skills have already secured him four NBA All-Star selections. His pivotal role in propelling the Celtics to the championship finals in 2022 has not only cemented his status as a top player but also sparked curiosity among fans. Many are eager to delve into his personal life, particularly regarding his relationship status. The question on everyone's lips is, "Who is Jayson Tatum's girlfriend?"
Born in St. Louis, Missouri, Tatum played basketball for Duke University before joining the Celtics in 2017. Now in his 6th season, he's Boston's top scorer. Fans find it nearly impossible to guard him on the court.
Off the court, fans are curious about Tatum's personal life. Is he married? Who is his wife? The truth is, Tatum isn't married. But rumors link him to British singer Ella Mai since 2020. She's a Grammy award-winning R&B artist known for hits like "Boo'd Up." Tatum and Mai have been seen together, but they haven't confirmed their relationship.
Could Ella Mai become Tatum's wife? Are they engaged? In this article, we'll explore Tatum's relationship with Ella Mai. We'll try to find out if they might hear wedding bells soon. We'll also look at Tatum's dating history and past girlfriends.
Who is Jayson Tatum?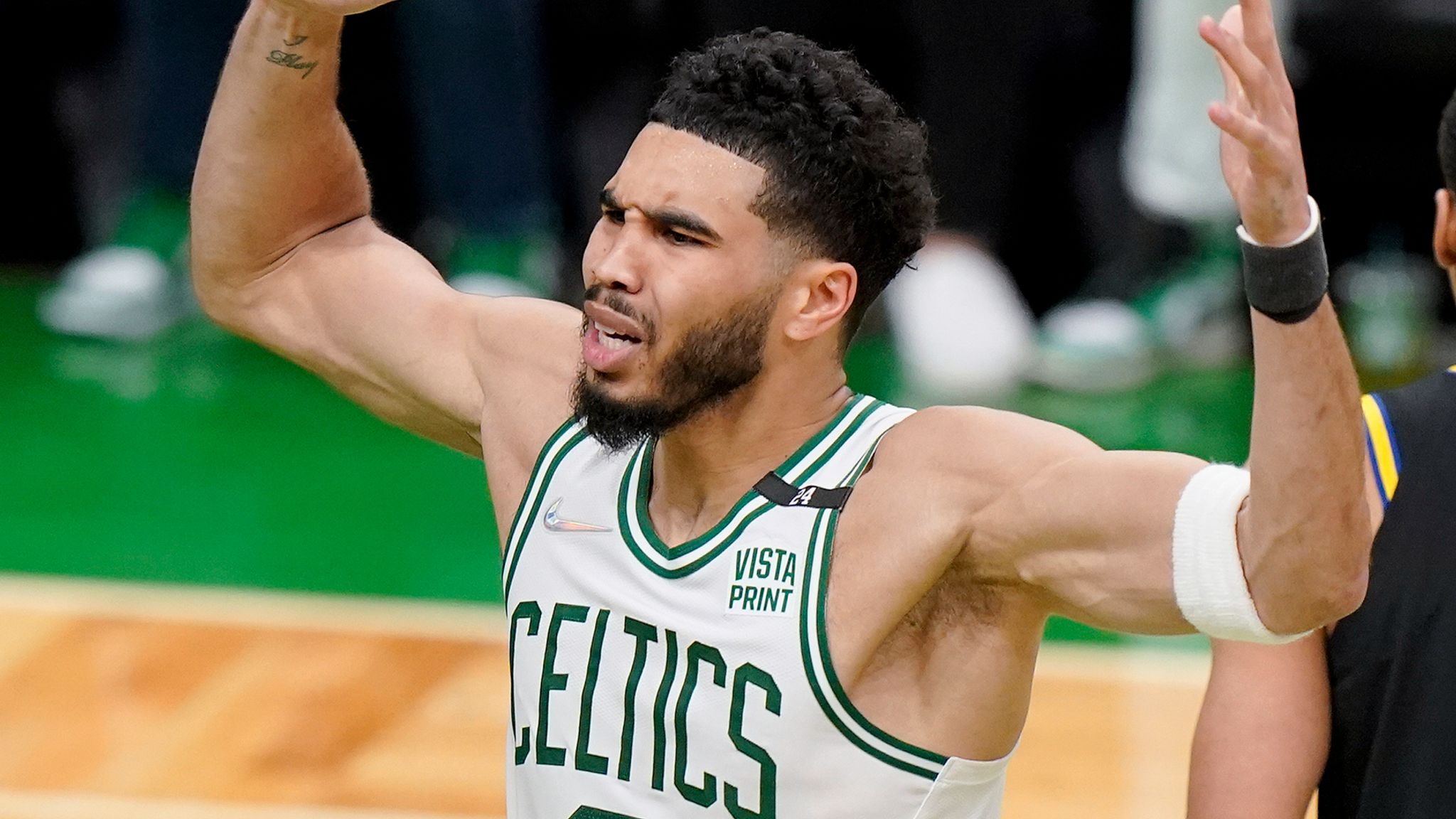 Jayson Christopher Tatum was born on March 3, 1998, in St. Louis, Missouri, and he quickly showed his basketball prowess at a young age. During his time at Chaminade College Preparatory School, he shone as a star player.
Family is significant to Tatum, and he has a brother, Jaycob, and a sister, Kayden, who support him.
While playing college basketball at Duke University, he averaged an impressive 16.8 points per game, and he led Duke to the ACC Tournament championship in 2017. This performance caught the eye of NBA scouts, and the Boston Celtics selected him as the 3rd overall pick in the 2017 NBA Draft. Moreover, the Celtics traded down from the #1 spot to secure Tatum, seeing him as a future franchise cornerstone.
In his rookie season (2017-2018) with the Celtics, he averaged 13.9 points per game. Notably, he stepped up in the playoffs, scoring 24 points in a Game 7 win over the Milwaukee Bucks, and helped the Celtics reach the Eastern Conference Finals.
Over the next few NBA seasons, Tatum's skills continued to grow. He became an NBA All-Star for the first time in 2020, and in 2021, he earned All-NBA First Team honors, averaging career highs of 26.4 points and 7.4 rebounds per game.
The 2021-2022 season marked Tatum's best performance yet, as he averaged 26.9 points per game and guided the Celtics to the NBA Finals. Although they lost to the Warriors, Tatum solidified his superstar status, winning his first Eastern Conference Finals MVP award.
Now, at just 25, Tatum's best basketball likely lies ahead of him, and he is set to be the face of the Boston Celtics for years to come. Off the court, fans eagerly follow his personal life, including his relationships, reflecting a multifaceted personality that goes beyond basketball.
Jayson Tatum's Relationship Status: Is He Married, and Who Is His Wife?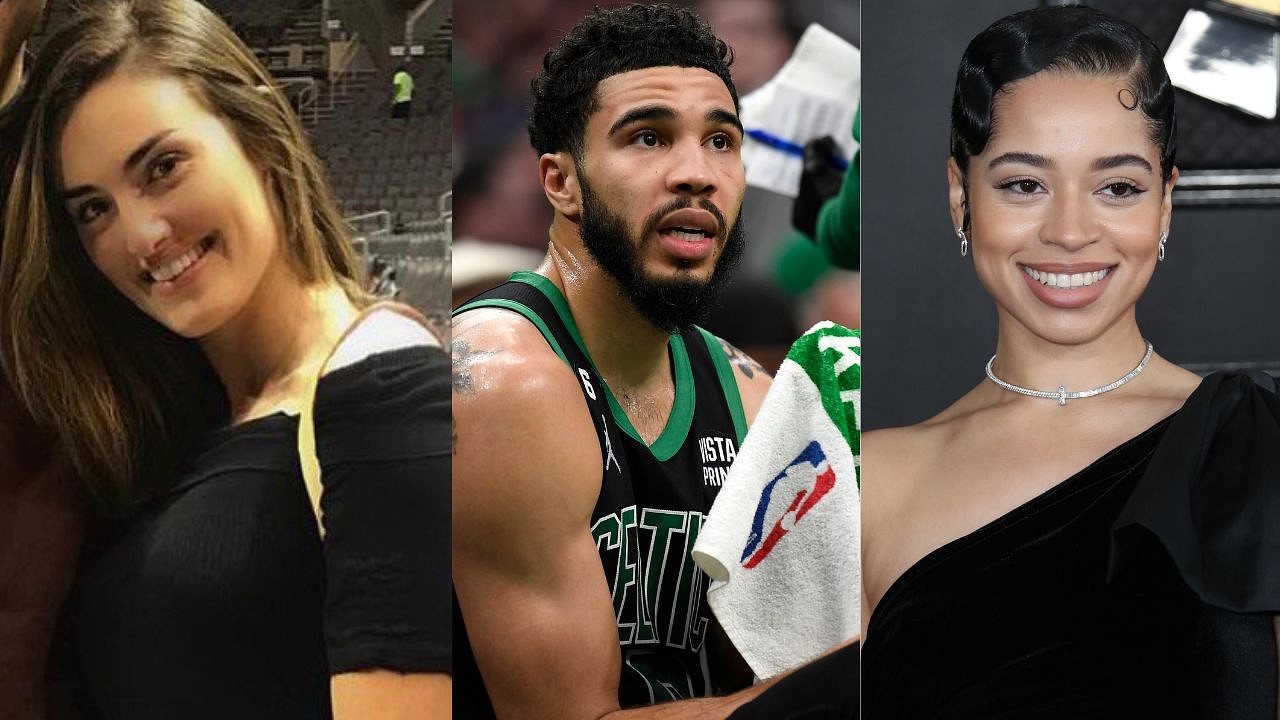 Jayson Tatum, the Boston Celtics' star, often prompts fans to question his marital status. Currently, the answer is no; Tatum has never tied the knot.
Since the Celtics drafted him in 2017, Tatum's primary focus has been his NBA career. At just 25, he dedicates long hours in the gym, striving to rank among the league's best players. This dedication is typical for young NBA stars, as many don't consider marriage until their late 20s or early 30s when their careers are more stable. Balancing family life with basketball can be challenging.
However, Tatum's personal life isn't entirely private. He has a son, Jayson Tatum Jr., also known as Deuce Tatum, born on December 7, 2017. Deuce's mother is Tatum's high school sweetheart, Toriah Lachell. Although the couple had been together since high school, they parted ways after Deuce's birth.
Following his split from Lachell, Tatum remained single for several years, fully committed to enhancing his skills on the court. His dedication to his craft kept him away from public relationships.
In 2020, rumors linked Tatum romantically to singer Ella Mai. Despite the swirling speculations, neither party confirmed the relationship, keeping fans guessing.
As of now, while Tatum seems to be in a relationship with Ella Mai, he remains unmarried and has not publicly acknowledged her as his girlfriend. His primary focus continues to be his thriving NBA career with the Celtics, reflecting a young man who balances personal connections with professional aspirations. His relationship status, though intriguing to fans, takes a back seat to his relentless pursuit of basketball excellence.
Jayson Tatum and Ella Mai: Are the NBA Star and Singer Dating? A Look into Jayson Tatum's Girlfriend
Jayson Tatum, though unmarried, has caught the public's attention with rumors linking him to British R&B sensation Ella Mai. Speculation about their relationship began in 2020, sparking curiosity among fans.
Ella Mai, renowned for her hit song "Boo'd Up," catapulted to fame in 2018. Her accolades include a Grammy award for Best R&B Song in 2019, with other popular tracks like "Trip" and "Naked" adding to her acclaim.
The connection between Tatum and Ella Mai first surfaced in 2020 when she was spotted at Tatum's Missouri home. Their interaction hinted at a relationship that went beyond mere friendship.
Subsequent signs of their romance continued to emerge. In July 2022, the pair attended a star-studded July 4th party hosted by businessman Michael Rubin, where they were photographed together on the red carpet. Additionally, Tatum was seen flying to Baltimore to attend Ella's concert in 2019, right after playing an NBA game in Boston.
Though Tatum and Ella Mai have never officially confirmed their relationship, the evidence strongly suggests they've been dating since 2020. They've attempted to keep their romance under wraps, but observant fans have pieced together the clues.
Ella Mai represents Tatum's first serious relationship since parting ways with his high school love and the mother of his child, Toriah Lachell. This budding romance has not only captured the interest of fans but also adds a new dimension to Tatum's public persona.
As Tatum continues to excel on the court, his relationship with Ella Mai adds a layer of intrigue off the court. Fans and followers alike will undoubtedly keep a watchful eye on this captivating coupling, eager to see where their connection leads.
Who is Jayson Tatum's Girlfriend, Ella Mai?
Ella Mai Howell, born on November 3, 1994, in London, England, is a name synonymous with contemporary R&B excellence. Linked romantically to NBA star Jayson Tatum, Ella's life and career are worth exploring.
From a tender age, Ella exhibited a profound passion and talent for singing. Her dreams led her to the British and Irish Modern Music Institute in London, where she honed her skills to become a professional singer.
Ella's breakthrough came in 2016 when DJ and producer Mustard discovered her, signing her to his label, 10 Summers Records. This pivotal moment allowed her to release music and cultivate a growing fanbase.
Her debut single "Boo'd Up" in 2018 became an instant hit, reaching #5 on the Billboard Hot 100 and dominating the R&B charts. This success culminated in a Grammy award for Best R&B Song in 2019.
Ella continued her musical journey with hits like "Trip" and "Shot Clock." Her first studio album, "Ella Mai," released in 2018, achieved platinum status and debuted at #5 on the Billboard 200 album chart.
Her second album, "Heart on My Sleeve," released in 2020, garnered praise from critics. Collaborations with artists like Usher on "Don't Waste My Time" further solidified her reputation.
Now, at 28, Ella Mai stands as one of the world's most celebrated R&B singers, with accolades including Billboard Music Awards, Soul Train Awards, and BET Awards.
With her singing career soaring, rumors of her relationship with Jayson Tatum add an intriguing dimension to her life.
Toriah Lachell: Details About Jayson Tatum's Previous Girlfriend
Jayson Tatum and Toriah Lachell once shared a young love that has now matured into responsible co-parenting. They were high school sweethearts but have since split. They remain dedicated to their son, Jayson Christopher Tatum Jr., known as 'Deuce.'
Toriah was born on February 21, 2000, in St. Louis, Missouri. She's a professional hair stylist and owns The Curl Bar in Boston. She and Jayson started dating in high school. Some even say they went to prom together.
Toriah's pregnancy came at a crucial time for Jayson, right after his sophomore year and two months before the NBA draft. He was scared at first but soon embraced fatherhood. Deuce now often appears with his dad on game days and is even called the Boston Celtics' unofficial mascot.
The couple broke up after Deuce's birth. They keep details of their split and parenting private but are both active in Deuce's life. Several sources name Mimms as the legal custodian, and they seem to have mastered co-parenting.
Toriah played soccer and softball in high school. She later became a certified hair stylist. Her love for hair began with her own naturally curly hair.
As of 2023, Jayson is dating British singer Ella Mai. Toriah focuses on her career and son. Their relationship, free from public drama, is a model of loving co-parenting. It shows them as responsible parents, setting an example for others in similar situations.
Samie Amos: Details About Jayson Tatum's Previous Girlfriend
Jayson Tatum's relationship with Samie Amos, a Duke University volleyball player, is a tale filled with intrigue and complexity. Born in Pittsburgh in 1997, Samie chose to attend Duke, where she met Jayson. Their relationship seemed to flourish, with Samie even donning a Celtics jacket after Jayson was drafted in 2017.
However, the relationship took a turn when Jayson introduced his son, Jayson Christopher Tatum, to the world in January 2018. It became clear that Samie was not the child's mother, and the real mother was revealed to be Toriah Lachelle. This revelation led to speculation about an overlap in Jayson's relationships with Samie and Toriah.
Samie and Jayson continued to be friendly on social media, with Samie frequently expressing support for the Celtics. Yet, the relationship's status remained ambiguous, and Samie eventually took to Instagram to express her dissatisfaction with how things had unfolded.
Despite the drama, Samie's love for Boston remained strong, as evidenced by her social media posts during visits to the city. Her commitment to her sport and her studies at Duke also never wavered, and she graduated in 2020.
The relationship between Jayson and Samie offers a glimpse into the private life of an NBA star, filled with the ups and downs that often accompany young love. While the relationship appears to have ended, the memories and lessons learned undoubtedly remain a part of both Jayson and Samie's personal histories.
Is Jayson Tatum Married To Ella Mai?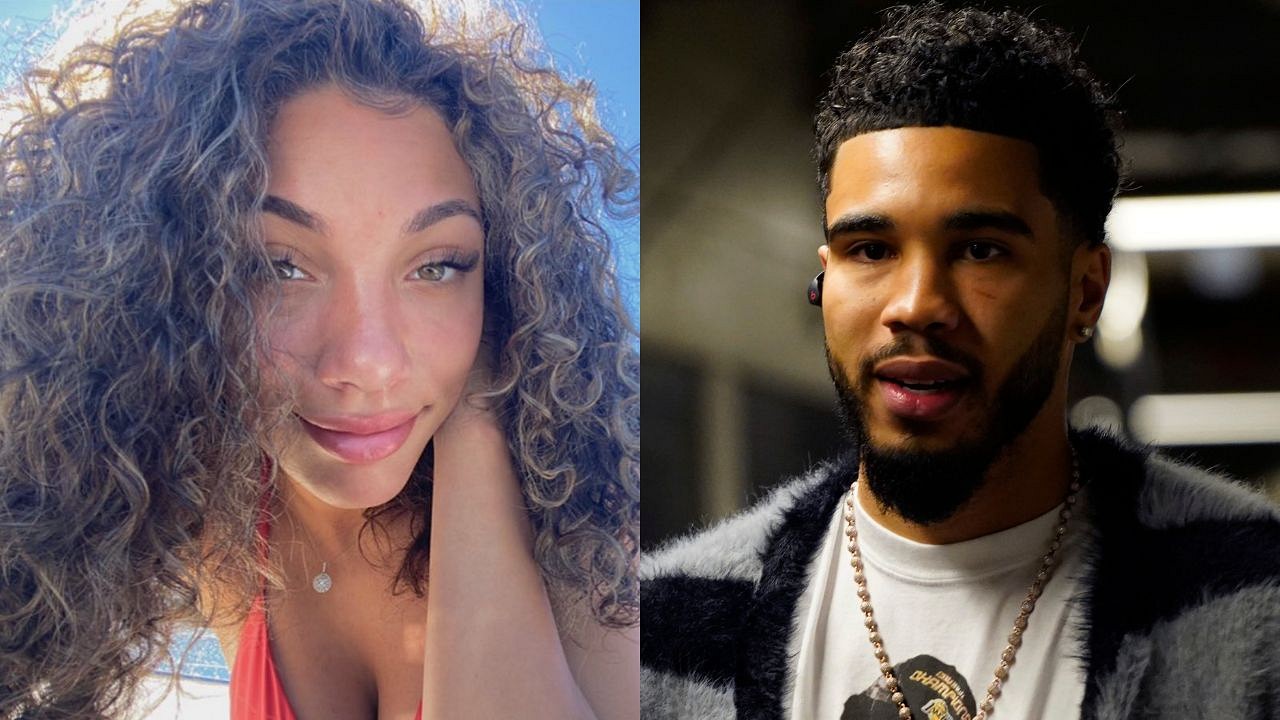 Jayson Tatum, the Boston Celtics' star, and British R&B singer Ella Mai have certainly ignited curiosity with whispers of a romantic connection. But the question on everyone's mind is, are they married?
As of now, the evidence points to a resounding no. Both Tatum and Mai have maintained an air of secrecy around their relationship status, leaving fans and the media to speculate.
Despite being spotted together on numerous occasions, the duo has never publicly acknowledged that they are dating. They consistently avoid discussing their personal lives in interviews, adding to the mystery.
Their social media presence further fuels the intrigue. Unlike many celebrity couples, Tatum and Mai refrain from posting pictures of each other. There are no adorable couple photos on Instagram or any other online platforms.
Furthermore, no wedding photos have surfaced, and Ella Mai doesn't wear any jewelry that resembles an engagement ring or wedding band. There have been no leaks or announcements about a wedding ceremony or even the filing of a marriage certificate.
For three years, rumors have swirled about their romance, yet there's no concrete proof that they've taken the significant step towards matrimony.
It seems that Tatum and Mai are content with dating and preserving the privacy of their relationship status. Until they choose to reveal more, the world may remain in the dark about their future intentions.
FAQs
Is Jayson Tatum married?
No, as of the latest information, Jayson Tatum is not married.
Who is Jayson Tatum's girlfriend?
Jayson Tatum is rumored to be in a relationship with British R&B singer Ella Mai, though neither has publicly confirmed the relationship. So, she maybe Jayson Tatum's girlfriend.
When did Jayson Tatum and Ella Mai start dating?
Evidence suggests that Jayson Tatum and Ella Mai may have been secretly dating since 2020.
Does Jayson Tatum have any children?
Yes, Jayson Tatum has a son named Jayson Christopher Tatum Jr., also known as 'Deuce,' born on December 7, 2017.
Who is the mother of Jayson Tatum's child?
The mother of Jayson Tatum's son is his high school sweetheart, Toriah Lachell.
Has Jayson Tatum been engaged before?
There is no public information to suggest that Jayson Tatum has ever been engaged.
What are some of Ella Mai's hit songs?
Ella Mai is known for hit songs like "Boo'd Up," "Trip," and "Naked."
How old is Jayson Tatum?
Jayson Tatum was born on March 3, 1998, making him 25 years old as of 2023.
Who are Jayson Tatum's previous girlfriends?
Jayson Tatum has been linked to Toriah Lachell, the mother of his child, and Samie Amos, a Duke University volleyball player.
What is Jayson Tatum's focus besides his rumored relationship with Ella Mai?
Jayson Tatum's primary focus is on his basketball career with the Boston Celtics, where he has become one of the NBA's top players. He seems to be enjoying his success on the court and his private romance with Ella Mai off it.