Ask anyone from older generations and they will tell you that sports have changed massively. This isn't just elderly people being nostalgic, it is true, as recent decades have seen technology take hold of our favourite sports.
Has it changed for the better? That's a different debate. It is undeniable that gambling sites, and sportsbook sites, are unrecognizable in comparison to how they looked when they first launched.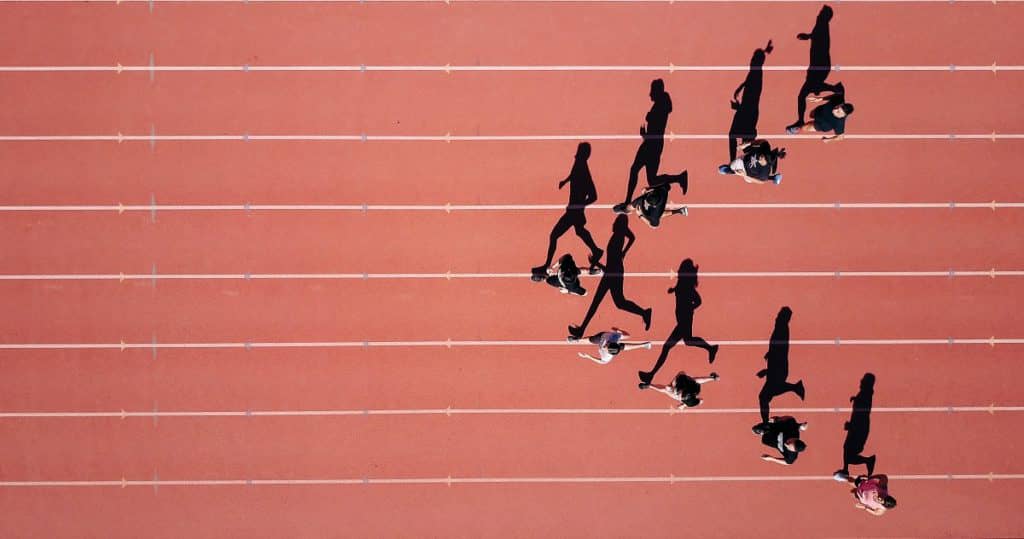 The Addition of Live Streaming and Improved Internet Connections
Some of us can remember the days when images took a long time to load on our computers, and the idea of playing a game over the internet or watching something live in high definition seemed like it belonged in a science fiction film. Streaming didn't get popular until the mid-2000s, and this makes sense because internet connections simply weren't up to the task.
You can play a lot of casino games online, and some gambling companies offer both sportsbooks and casino gambling. A lot of games rely on the internet connection to be stable and if it drops out it can be very frustrating, so having a modern broadband connection helps. 
If you are playing poker against other people or blackjack with a live dealer, a lost connection can mean a lost game.
If you don't have a fast enough connection for things like live streaming, you can still play a solo game like a slot game or video poker, the connection dropping out should mean you can just resume your game of video poker when it comes back online. This is a game based on five-card draw poker that doesn't rely on you betting against other players or streaming a live feed of a dealer.
Games like video poker have been around a little bit longer than live dealer games, which involve streaming the dealer via a live video. This uses the same technology as streaming sports events.
Watch Sports All Over the World
The selection of sporting events that are streamed allows people to follow the sports they love more closely. Some sporting events and sportsbook gambling companies need you to place a bet to watch the stream, but it can provide another option for people who want to follow their teams or just watch the latest games, no matter where in the world the teams are based.
Some sportsbook gambling companies allow you to choose from an amazing 600,000+ live events in a year. From the golf courses of America to soccer pitches in Asia, there is an almost endless choice.
It isn't just the mainstream events that are watched, either. Even some lower league sports and smaller leagues can be seen on gambling platforms, meaning more coverage.
Sponsorship and Financing
The world of sports finances is certainly complex. Some of the biggest sponsorship deals for individuals show you how much money goes into sports. Gambling is closely linked to sports in terms of sponsorship, and though there are rules and regulations, it is a source of money that has helped to grow the sport.
As the biggest events in the world of sports are watched by hundreds of millions of people they have a huge reach all over the world. Sponsors are always looking for ways to get more exposure and sports teams and their stars are hugely important figures for sponsors.
More Live Markets
In terms of how live streaming has changed sports gambling, the number of live markets that are available is certainly one of the biggest changes. It is linked intrinsically with live streaming. The fact that people can watch the sports and gamble at the same time means they may be looking for more markets on individual players as well as the outcome of the event itself.
From the gambling companies' point of view, it makes perfect sense for them to offer more markets on the games that they are live streaming. These events are likely to be more popular among gamblers as they can watch for themselves and see how they think things are going to pan out.
Scouting the Next Stars
Something that is definitely made easier by the huge level of live sports streaming is scouting. There have always been large scouting networks in professional sports, but they can now watch sports on the go and not actually need to go to the events to see how the players are performing.
With so many sports events streamed virtually every day, you can be sure that scouts are watching to try to work out who is going to be the next big thing, and which players they should be signing or backing for the future.
Conclusion
We are in the age of live streaming and watching things on demand. It is becoming much easier to watch many of the top sports, whether you are on the go or in the comfort of your own home. This leads to more money going into sports, and a simpler way to follow your favourite teams or gamble on the outcomes.