Jalen Rose, born on January 30, 1973, in Detroit, Michigan, is a name that resonates profoundly within the realms of basketball and broadcasting. A former NBA player, Rose's illustrious career spanned over a decade, during which he showcased his prowess on the court for several prominent teams, including the Indiana Pacers and the Chicago Bulls. A pivotal member of the renowned "Fab Five" at the University of Michigan, Rose's collegiate career was marked by both controversy and immense talent, setting the stage for his subsequent professional journey.
Beyond his achievements on the hardwood, Rose transitioned seamlessly into the world of broadcasting. As a current ESPN analyst, he brings a unique blend of firsthand experience and insightful analysis to the table, making him a favorite among basketball enthusiasts and casual viewers alike. His dedication to community service is evident through the Jalen Rose Leadership Academy, a charter high school in Detroit that he co-founded, emphasizing the importance of education and leadership.
In the digital age, where content is king, Jalen Rose stands out not just for his basketball acumen but also for his ability to engage and educate audiences. His story, from the streets of Detroit to the NBA courts and television studios, serves as an inspiration for many, highlighting the power of determination, talent, and continuous evolution. Whether you're a die-hard basketball fan or someone looking to understand the sport better, Jalen Rose's journey offers a captivating blend of athleticism, intellect, and charisma.
Jalen Rose Bio/Wiki
Real name
Jalen Anthony Rose
Born
January 30, 1973 (Age 50 Years)

Detroit, Michigan

Nationality
American
Listed Height
6 ft 8 in (2.03 m)
Listed Weight
215 lb (98 kg)
High school
Southwestern

(Detroit, Michigan)

College
Michigan (1991–1994)
NBA draft
1994 / Round: 1 / Pick: 13th overall
Playing Career
1994–2007
Position
Point guard/ small forward
Early Life
Jimmy Walker, Rose's biological father, was a No. 1 overall NBA draught pick who began the 1972 NBA All-Star Game in the backcourt opposite Jerry West. Rose never met his father in person, even though they chatted on the phone multiple times. Walker died of lung cancer in July 2007.
Rose's mother, Jeanne, gave him the name James Leonard, a blend of his father's and uncle's names. Jalen became one of the most popular names for African-American boys born in the 1990s and early 2000s as a result of Rose's popularity in the NCAA and NBA. Jalen Mayfield, Jalen Suggs, and Jaylen Waddle are three renowned American athletes who began playing in the 2010s and are called Jalen after Rose.
Meanwhile, in 2021, the NBA, NFL, and other North American professional sports had 32 players with the name Jalen on their rosters, with an additional 80 men's college basketball players.
Family, Parents & Siblings
Jalen Rose, the renowned American sports analyst and former professional basketball player, has a rich family background that has significantly influenced his life and career. Born on January 30, 1973, in Detroit, Michigan, Jalen's roots are deeply embedded in the world of sports.
Jalen is the proud son of Jimmy Walker and Jeanne Rose. His father, Jimmy Walker, was not just any basketball player; he was a No. 1 overall draft pick in the NBA. Jimmy's prowess on the court was evident when he started in the backcourt alongside the legendary Jerry West during the 1972 NBA All-Star Game. This legacy of basketball excellence undoubtedly played a role in shaping Jalen's passion and dedication to the sport.
Diving deeper into Jalen's family tree, he has four siblings who have carved their own paths. They are Tamara Rose, Jamesa Walker-Thompson, Kevin Rose, and Bill Rose. Each of these individuals has their own unique stories and experiences, but together, they form a close-knit family that has supported Jalen throughout his journey.
Jalen Rose Dad
Jimmy Walker, born on April 8, 1944, in Amherst, Virginia, was a prominent figure in the world of professional basketball. Standing at 6'3″, Walker played nine seasons (from 1967 to 1976) in the National Basketball Association (NBA). Throughout his career, he represented teams like the Detroit Pistons, Houston Rockets, and the Kansas City-Omaha/Kansas City Kings. Walker's skills on the court were undeniable, earning him two NBA All-Star titles in 1970 and 1972. Over his NBA career, he scored a commendable 11,655 points.
However, beyond his professional achievements, Walker's personal life was marked by a significant absence. He was the biological father of Jalen Rose, another NBA player. Despite this connection, Walker left Rose's mother before Jalen was born and played no role in his upbringing. The two never met in person, although they had spoken over the phone a few times. Tragically, Walker passed away on July 2, 2007, at the age of 63, due to complications related to lung cancer. Jalen Rose, reflecting on their relationship, expressed his sadness and disappointment at never having the chance to meet his father in person.
Jimmy Walker's legacy in the basketball world remains influential, not just for his on-court achievements but also for the poignant story of his relationship with his son, Jalen Rose.
Education
He grew up in Detroit, Michigan, where he graduated from Southwestern High School and went on to the University of Michigan.
Nationality & Ethnicity
Jalen Rose, a prominent figure in the world of sports and media, hails from the United States, making him an American by nationality. Born and raised in Detroit, Michigan, Rose's roots are deeply embedded in the diverse culture of the city. While his nationality is American, his ethnicity is African-American, reflecting the rich tapestry of backgrounds that make up the U.S. population.
Jalen Rose Age
Born on January 30, 1973, Jalen Rose has experienced a dynamic journey from his early days in Detroit to his current status as a renowned sports analyst and former NBA player. As of now, he is 50 years old, and with each passing year, he continues to inspire many with his wisdom, experience, and dedication to his craft.
Jalen Rose Height
Standing tall and commanding attention, Jalen Rose's height has always been a distinctive feature. He stands at an impressive 6 feet 8 inches (2.03 meters), a stature that undoubtedly contributed to his success on the basketball court during his NBA days. His height not only gave him an advantage in the game but also adds to his charismatic presence off the court.
Jalen Rose Weight
Throughout his basketball career, maintaining an optimal weight was crucial for Jalen Rose. Weighing approximately 210 pounds (95 kg) during his prime playing days, Rose's weight was a testament to his dedication to fitness and health. Even post-retirement, he has managed to maintain a healthy physique, reflecting his commitment to wellness.
Jalen Rose Position
He used to play at Point guard/ small forward.
Jalen Rose Wife
Jalen Rose, a former NBA player and current ESPN analyst, and Molly Qerim, the host of ESPN's First Take, began their romantic journey in June 2016. Their relationship, which blossomed in the limelight of the sports world, culminated in a private wedding ceremony in New York in July 2018. The union of these two sports enthusiasts was celebrated by fans and colleagues alike, marking a significant milestone in their personal lives.
However, like the unpredictable game of basketball, their relationship took a turn. In April 2021, Rose filed for divorce, marking the end of their nearly three-year marriage. Despite the public interest in their relationship, the couple managed to handle their separation with grace and mutual respect. According to sources, the split was amicable, and both parties remained on friendly terms, reflecting their maturity and understanding.
During their time together, Qerim's career continued to flourish. She was featured in a Gatorade commercial, further solidifying her presence in the sports broadcasting industry. Even after their separation, Qerim continues to be a prominent figure on ESPN, demonstrating her dedication and passion for her profession.
Their love story, which began in 2016, may have ended, but it left behind a narrative of mutual respect, professionalism, and the ability to maintain a friendly relationship despite personal differences. Today, both Rose and Qerim continue to excel in their respective careers, embodying the spirit of resilience and dedication. Their journey serves as a reminder that personal setbacks can be navigated with grace and dignity, and that life, much like the game of basketball, goes on.
Jalen Rose Daughter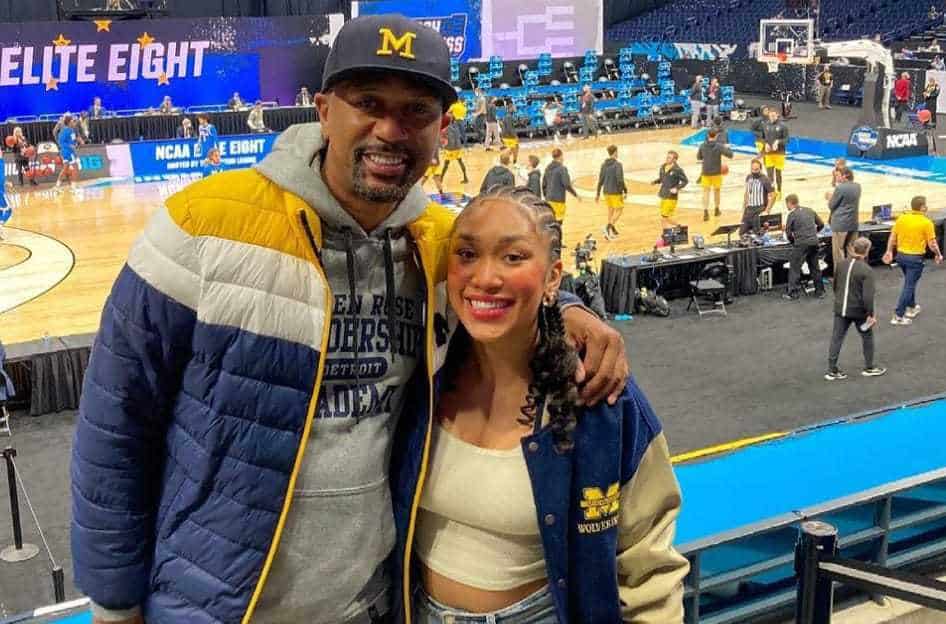 Mariah Rose, born on July 14, 2000, is a renowned Volleyball player and a native of the United States. She is best recognized as the daughter of Jalen Rose, a former professional basketball player and an American sports analyst. Mariah celebrates her birthday every year on July 14 and is currently 23 years old. She completed her schooling at Greater Atlanta Christian High School in Norcross, GA. Her full name is Mariah Christian Rose.
She is the daughter of Jalen Rose and Mauri Goens. Although Mauri and Jalen are no longer together, they both took good care of Mariah during her childhood. Mariah has a sister named Gracie Rose and a brother named LaDarius Rose. Her ethnicity is mixed, and she follows the Christian faith.
In terms of her personal life, Mariah has kept details about her relationships private. Professionally, she is known as a volleyball player. However, she gained significant attention due to her association with her father, Jalen Rose, who played for the NBA (National Basketball Association). As of 2023, Mariah's estimated net worth is between $100k-$200k USD.
Physically, Mariah stands at a height of 5 feet 7 inches and weighs approximately 57 kg. She often sports braids as her hairstyle. On social media, she has over 12.9k followers on her Instagram account. Mariah is also known for her interests in beauty and fashion, showcasing a keen sense of style and a passion for makeup.
Jalen Rose

College Basketball Career
Jalen Rose's basketball journey began at Detroit's Southwestern High School, where he played alongside future NBA talents Voshon Lenard and Howard Eisley. His prowess earned him a spot in the documentary "Hoop Dreams," showcasing his participation in a high-profile All-American camp. Rose's talent led him to the University of Michigan, where he became an integral part of the "Fab Five" under Coach Steve Fisher. During his tenure, the Wolverines reached the NCAA Finals in 1992 and 1993, though they finished as runners-up on both occasions.
In his freshman year, Rose not only led the Fab Five in scoring with an average of 17.6 points per game but also set a freshman scoring record. Known for his leadership and outspoken nature, he played a pivotal role as the team's small forward. Throughout his college career, Rose accumulated over 1700 points, 400 rebounds, 400 assists, and 100 steals. His versatility on the court drew comparisons to NBA legend Magic Johnson. Interestingly, during the University of Michigan basketball scandal, where several players were investigated, Rose stood out as the only one not implicated in receiving significant sums of money.
Jalen Rose NBA Career
Jalen Rose's NBA journey spanned multiple teams and significant achievements. Drafted 13th overall by the Denver Nuggets in 1994, he later joined the Indiana Pacers. Initially, under Coach Larry Brown, Rose faced challenges in securing his preferred position. However, under Coach Larry Bird, Rose's potential was fully realized, especially as a small forward. With the Pacers, Rose played a pivotal role in reviving the team after a challenging 1996-97 season, leading them to three consecutive Eastern Conference Finals.
In the 1999-2000 season, he not only led the Pacers in scoring but also won the NBA Most Improved Player Award. During the 2000 NBA playoffs, Rose's remarkable performance included a 40-point game against the Philadelphia 76ers. However, the Pacers were defeated by the Lakers in the NBA Finals. A controversial moment arose when Rose intentionally injured Kobe Bryant, leading to Bryant missing a game.
In the subsequent years, Rose was traded to the Chicago Bulls, where he achieved a career-high 44 points in a game against the Rockets. He later played for the Toronto Raptors and was then traded to the New York Knicks, reuniting with Coach Larry Brown. The trade aimed to provide the Raptors with cap space and a seasoned center. Rose's tenure with the Raptors concluded with a game-winning basket against the Kings. In 2006, Rose joined the Phoenix Suns and retired in 2007, boasting an average of 14.3 points, 3.8 assists, and 3.5 rebounds per game throughout his NBA career.
Jalen Rose ESPN
Jalen Rose, a notable figure in the sports world, had a significant association with ESPN. He served as a studio analyst and was a familiar face on shows like "First Take" and "Get Up." Additionally, he co-hosted a popular podcast and an afternoon TV show. Beyond these roles, ESPN maintained a profile for Rose, highlighting his achievements as a shooting guard for the Phoenix Suns, offering live stats and game updates.
However, in a strategic move to reduce costs, ESPN decided to part ways with several on-air personalities, including Rose. This decision was a significant shift for the network, given Rose's contributions over the years. Beyond his ESPN tenure, Rose's career has been diverse. He was an integral part of "NBA Countdown" and "Get Up!" and also co-hosted the talk show "Jalen & Jacoby."
After his departure, Rose took to social media to share his reaction, indicating an unbothered attitude towards the network's decision. Throughout his time at ESPN, Rose's insights as a former NBA player and his expertise as an analyst made him a valuable asset to the network. His departure marked the end of an era, but his legacy in the sports analysis world remains intact.
Jalen Rose Philanthropy
Jalen Rose established the Jalen Rose Foundation in the year 2000 with the sole purpose of assisting young athletes who lacked access to basic facilities and services. However, the humanitarian organization's main goal was to provide education to children and teenagers. It also worked to provide a better environment for their skills to flourish.
Jalen Rose Leadership Academy
Rose to new heights of success in 2011 when he founded the Jalen Rose Leadership Academy, which is a tuition-free high school.
Jalen Rose Rings
Jalen Rose, an iconic figure in the basketball world, has had an illustrious NBA career. However, one accolade that eluded him during his tenure in the league was an NBA Championship ring. Despite his significant contributions to teams like the Indiana Pacers, where he played a pivotal role in their deep playoff runs, Rose never clinched the coveted title. His journey in the NBA, though ring-less, was filled with memorable moments that showcased his undeniable talent and passion for the game.
Jalen Rose NBA Stats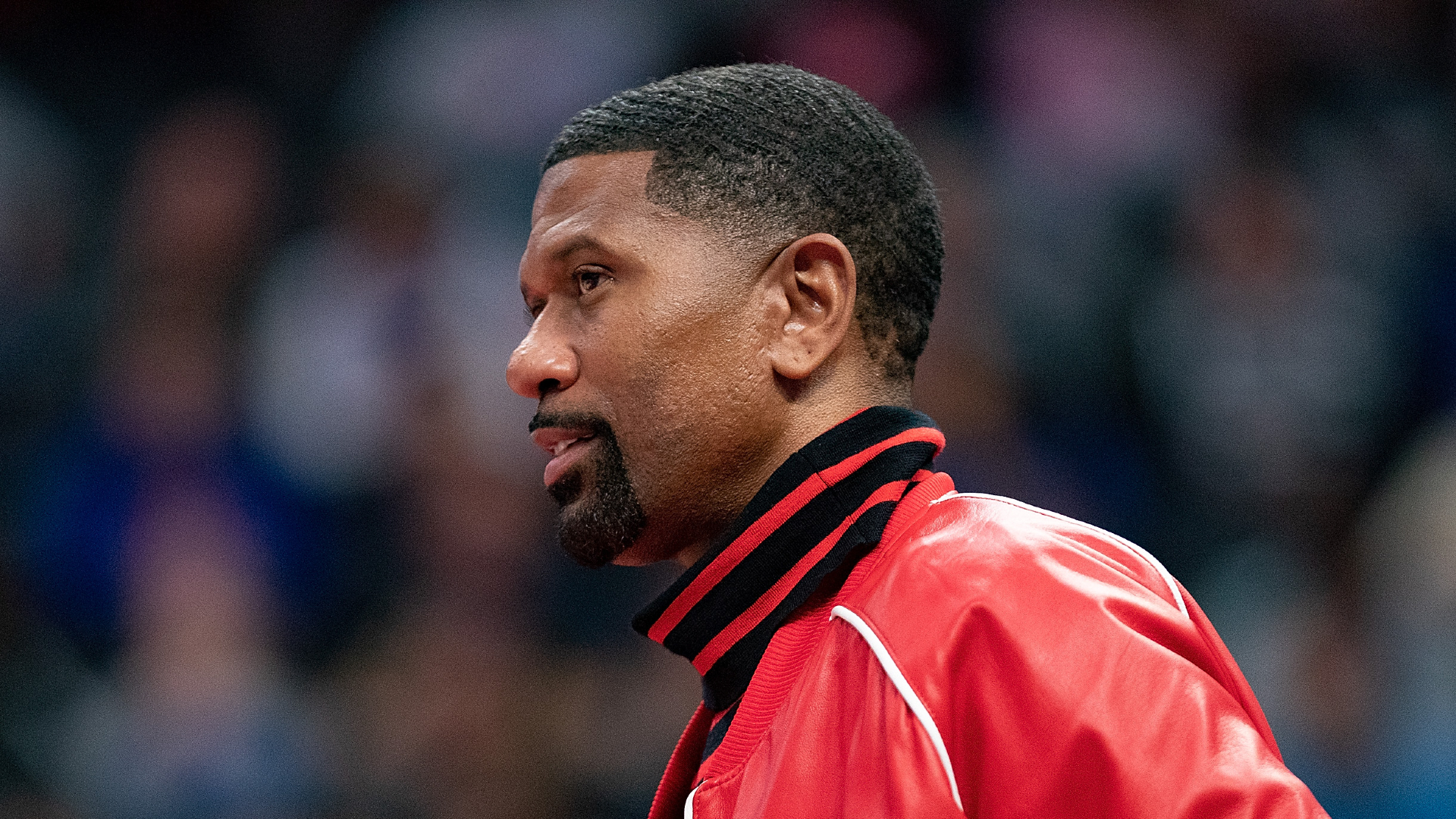 Here are Jalen Rose's NBA career statistics:
Jalen Rose – NBA Career Stats
Games Played (G): 923
Games Started (GS): 572
Minutes Per Game (MPG): 30.3
Field Goal Percentage (FG%): .444
3-Point Field Goal Percentage (3P%): .355
Free Throw Percentage (FT%): .798
Rebounds Per Game (RPG): 3.5
Assists Per Game (APG): 3.8
Steals Per Game (SPG): 0.8
Blocks Per Game (BPG): 0.3
Points Per Game (PPG): 14.3
These statistics provide an overview of Jalen Rose's performance throughout his NBA career.
Jalen Rose Hall of Fame
While fans and peers alike recognize and respect Jalen Rose's commendable contributions to basketball, both on and off the court, he has not been inducted into the Naismith Memorial Basketball Hall of Fame as of now. His time with the "Fab Five" at the University of Michigan and his consistent performances in the NBA have cemented his legacy in basketball history. Many believe that a Hall of Fame induction could be a future possibility for him.
Jalen Rose Awards and Achievements
Throughout his basketball career, Jalen Rose has garnered numerous accolades. One of the most notable is the NBA Most Improved Player Award, which he won during the 1999-2000 season with the Indiana Pacers. This recognition came after he led the Pacers in scoring, averaging 18.2 points per game. Beyond individual awards, Rose's leadership and skills were instrumental in guiding his teams to multiple playoff appearances, solidifying his reputation as a top-tier player in the league.
Jalen Rose Kobe 81
One of the most talked-about moments in Jalen Rose's career was when he was on the receiving end of Kobe Bryant's legendary 81-point game in 2006. Playing for the Toronto Raptors at the time, Rose and his teammates witnessed firsthand the sheer brilliance of Kobe. This game is often highlighted not just for Kobe's prowess but also as a testament to the competitive nature of the NBA. While it was a challenging moment for Rose and the Raptors, it remains an iconic event in basketball history, underscoring the relentless spirit of NBA legends like Kobe Bryant.
Jalen Rose Contract & Salary Details
Jalen Rose, a former NBA player, was a prominent figure at ESPN. However, in a surprising move, the network decided to part ways with him. This decision was part of a broader strategy to cut costs, and Rose's departure was one of the significant layoffs that the network undertook.
Contract Details with ESPN
Jalen Rose's association with ESPN was not just limited to his role as an analyst. He was a co-host for "NBA Countdown" and also co-hosted "Jalen & Jacoby." Rose's contribution to ESPN was evident in the pregame and halftime shows during the NBA Finals and playoffs. Despite his significant contributions, the network decided to let him go, saving them a reported $3 million annually.
The Rise and Diminishing Role at ESPN
At ESPN, Rose climbed the ranks, particularly when he earned a promotion to co-host ESPN's "Get Up" morning show. However, his situation changed when Mike Greenberg became the sole host, resulting in Rose's transfer. Furthermore, his role at the network was further reduced with the cancellation of his daily show and podcast, "Jalen & Jacoby," in late 2022. Despite serving as ESPN's top NBA show analyst for over a decade, the company deemed his salary disproportionate to his diminished responsibilities.
Jalen Rose's NBA Career and Earnings
Rose's NBA career spanned from 1994 to 2007, where he played for teams like the Denver Nuggets, Indiana Pacers, Chicago Bulls, Toronto Raptors, New York Knicks, and Phoenix Suns. His earnings on the court were substantial, with a total of $102 million throughout his career. In his last six seasons, he earned more than $10 million per season, with a career-high of $15.6 million with the Raptors in the 2005-06 season. Rose averaged 14.3 points per game during his NBA career.
Legacy and Future Endeavors
Rose's fame extends beyond his NBA career; he gained recognition as a part of the "Fab Five" at the University of Michigan. This group of five freshmen is credited with revolutionizing college basketball. Following his ESPN stint, Rose actively engages in the media and currently maintains a contract with the New York Post, where he hosts a podcast and writes a weekly column.
Jalen Rose Net Worth 2023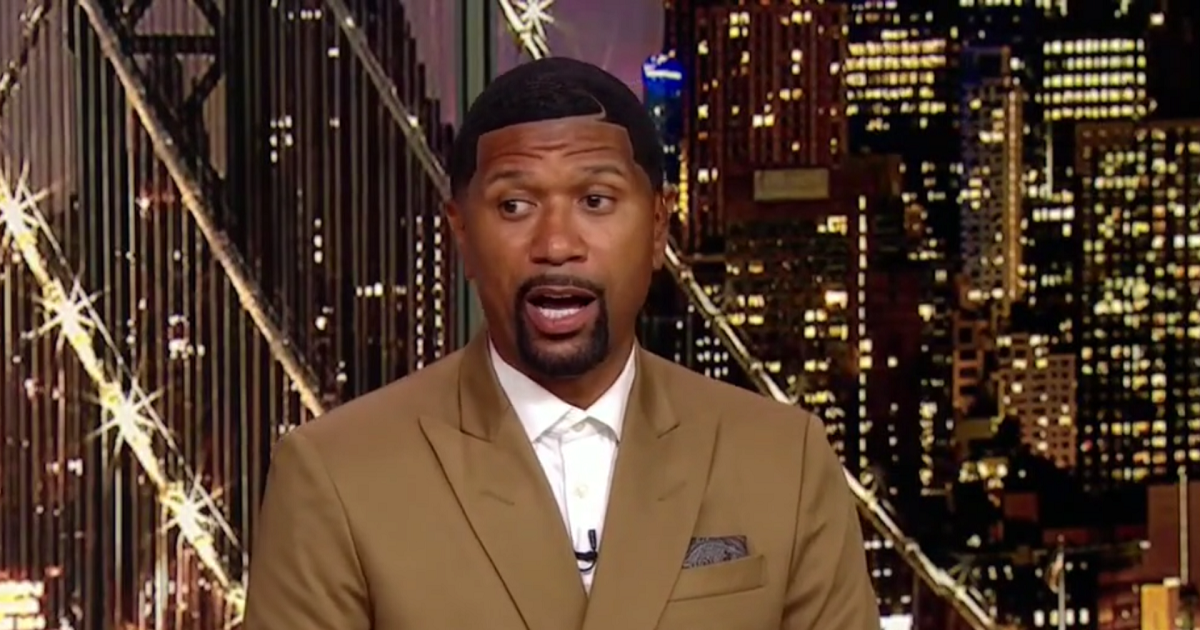 Jalen Rose, a renowned figure in the world of basketball and sports analysis, has amassed significant wealth throughout his illustrious career. As of 2023, his net worth is estimated to be around $60 million. This impressive financial stature is a testament to his multifaceted career, both on and off the basketball court.
Starting as a professional basketball player, Rose played for several NBA teams, showcasing his skills and becoming a valuable asset for each team he represented. His time in the NBA not only brought him fame but also substantial earnings, contributing significantly to his net worth.
Beyond his playing days, Rose transitioned seamlessly into the world of sports analysis. His insights, combined with his firsthand experience as a former player, made him a sought-after analyst. He took on roles at major sports networks, further solidifying his reputation and adding to his income.
In addition to his earnings from basketball and media roles, Rose has ventured into various other endeavors. His entrepreneurial spirit has seen him invest in different sectors, further diversifying his income streams. Moreover, his involvement in community initiatives and educational projects showcases his commitment to giving back, even as he continues to build his wealth.
FAQs
When was Jalen Rose born?
Jalen Anthony Rose was born on January 30, 1973.
What is Jalen Rose known for?
Jalen Rose is an American sports analyst and former professional basketball player.
What was Jalen Rose's career average in the NBA?
Jalen Rose retired in 2007 with a career average of 14.3 points, 3.8 assists, and 3.5 rebounds per game.
What is the Jalen Rose Leadership Academy?
Jalen Rose is the founder of the Jalen Rose Leadership Academy. He is also the author of The New York Times best-seller "Got to Give the People What They Want" and producer of the ESPN documentary "The Fab Five."
Who was Jalen Rose's biological father?
Jalen Rose's biological father, Jimmy Walker, was a No. 1 overall draft pick in the NBA who started in the backcourt alongside Jerry West in the 1972 NBA All-Star Game.
Where did Jalen Rose attend college?
Jalen Rose attended the University of Michigan, where the Wolverines reached two NCAA Finals games in 1992 and 1993, finishing as national runners-up both times.
What is the "Fab Five"?
Jalen Rose was a part of Wolverines coach Steve Fisher's legendary 1991 recruiting class, dubbed the "Fab Five."
How many NBA teams did Jalen Rose play for?
Jalen Rose played for six different NBA teams and the Denver Nuggets selected him 13th overall in the 1994 NBA draft.
What was Jalen Rose's role post-retirement?
After retiring from the NBA, Jalen Rose worked as a Sideline Reporter for the 2006 NBA Playoffs for TNT. He is also the owner of Three Tier Entertainment, an independent, Los Angeles-based management and production company.
Has Jalen Rose written any books?
In 2015, Jalen Rose released "Got to Give the People What They Want," a book about his personal life story.
What awards has Jalen Rose received?
In 2003, the Professional Basketball Writers Association honored Jalen Rose with the Magic Johnson Award. Furthermore, they inducted him into the Detroit High School Hall of Fame in 2013, the Michigan Basketball Hall of Fame in 2017, and the American Basketball Hall of Fame in 2019.
What is Jalen Rose's educational background?
In 2005, Jalen Rose earned a Bachelor of Science in Management Studies from the University of Maryland University College.
Has Jalen Rose faced any legal issues?
In 2011, authorities arrested Jalen Rose for operating a motor vehicle while intoxicated in West Bloomfield Township, Michigan. He pleaded guilty and served time in jail for the offense.
Is Jalen Rose married?
In July 2018, Jalen Rose married ESPN personality Molly Qerim in a private ceremony.
Does Jalen Rose have children?
Jalen Rose has two daughters and a son from a previous relationship.