The world of Ultimate Fighting is brutal, and although there are no faint-hearted competitors, there are certainly some that capture the attention of spectators in a completely different way. Charles Oliveira is one such character, and his recent bout against Dustin Poirier in UFC 269 has proved that nothing can be taken for granted in these sporting contests.
Despite being on a winning streak, Oliveira was not universally considered the favourite as he entered the UFC Octagon for his fight against Poirier. However, he soon cemented his status as UFC lightweight champion when he took the fight to a submission victory, proving that underestimating him was a very dangerous game, both for opponents and for anyone betting on Poirier to win.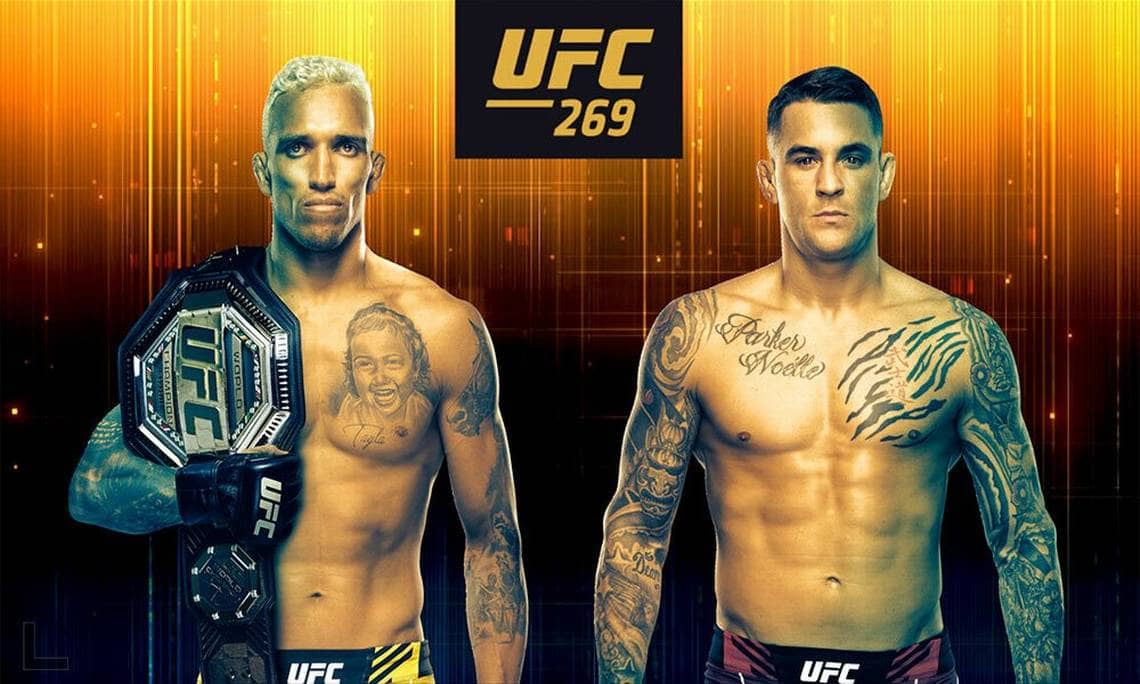 Although the fight had looked like it might be Poirier's in the first round, Oliveira's tenacious approach paid off. His sheer determination kept him in the fight for long enough to find his feet, and by the third round, he was dominating the fight, grappling Poirier into submission before jumping on his back and taking him out with a rear choke hold that ended the bout.
From newcomer to champion
Although it might seem strange that the defending champion wouldn't be the favourite as they went into a fight, there was good reason to be unsure of how Oliveira would perform. His fighting form has been inconsistent, to say the least, in the first 7 years of his MMA career.
However, considering how his fighting story began, it is perhaps more surprising that Oliveira even got to the point of entering the ring at all, having been diagnosed with rheumatic fever as a child and warned that he may not even be able to walk as a result. Despite this, a neighbour introduced Oliveira to Brazilian jiu-jitsu by a neighbour when he was younger, and Oliveira excelled, achieving his black belt in 2010.
Oliveira began his MMA career in 2007, moving swiftly from amateur to professional and winning his first twelve fights. Racking up six knockouts and five submissions, and a number of occasions where he won more than one fight on the same night, Oliveira marked himself out as one to watch in his early career.
In March 2008, he competed professionally at the Predator FC9 Welterweight Grand Prix, defeating Jackson Pontes with a rear-naked choke in the first round. He went on to defeat Viscardi Andrade in the second round with a technical knock-out before winning the tournament with another technical knockout that defeated Diego Braga in the first round.
Oliveira in the UFC
His early form gave him a promising start to his career and Oliveira's first year after signing for the UFC involved some impressive wins, before finishing with a loss against Jim Miller at UFC 124. Nonetheless, he was awarded Submission of the Night on more than one occasion and looked strong for the next season.
Mixed results in his second year of UFC bouts saw Oliveira move to the featherweight division after a first-round knock-out against Donald Cerrone. This continued over the following few years as Oliveira had several impressive wins and won a number of awards, but also experienced some knockouts and a few losses that made it hard to maintain his form.
By 2018, it appeared that Oliveira had found his stride, beating Clay Guida and Christos Giagos. These wins saw him surpassing Royce Gracie's previous submission record of eleven when he earned his twelfth submission win against Jim Miller.
Also Read – Play Better Golf: 10 Tips to Better Putting
Since then, Oliveira has remained undefeated, beating David Teymur, Nik Lentz, Jared Gordon and Kevin Lee, and increasing his record for most submission wins. By 2021, he also held the record for most finishes in UFC history and his win against Poirier earned him a record number of 'Performance of the Night' bonuses.
While Oliveira's skill has never been in question, weight cutting problems and the occasional poor decision made in the heat of the moment made him unpredictable as a fighter. However, his unbroken streak of recent months demonstrates that he has taken pains to overcome those difficulties and rise to the challenge of continuing his undefeated reign as UFC champion.
Although it was hard for fans to have confidence in his form, Oliveira has built on his undeniable submission skills and is using them to great effect to keep his form up. Some of his earlier mistakes and losses could be attributed to his relative youth, but now, at 31, he has the experience to capitalise on his recent wins, but the physical dominance to be able to continue his career in its current vein for the foreseeable future.
Anyone who may have underestimated Oliveira in the past will be reconsidering in the light of his recent achievements. With experience and maturity, it appears that the mistake of the past are set to be left there as Oliveira is set to continue his winning streak.