Battle-Tested Ravens Have Met High Expectations – But It's Still Super Bowl Or Bust.
The Baltimore Ravens clinched a playoff spot in Week 16 with a home win over the Atlanta Falcons but make no mistake – this team is hungry for a lot more.
A year ago, the Ravens went 1-4 in games without star quarterback Lamar Jackson, and the disappointing 8-9 record kept them out of the playoffs for the first time since he entered the NFL in 2018.
Jackson has missed three games this year to injury, but backup signal-caller Tyler Huntley won two of his first three starts to help the Ravens lock down a playoff spot. Baltimore still hopes to have Jackson back before the end of the regular season. They'll visit the AFC North-leading Cincinnati Bengals in a Week 18 contest that could very well determine the winner of the division, depending on the Week 17 results.
Maryland officially launched sports betting apps back in November, so this upcoming January will mark the first NFL postseason in which residents in the Old Line State will be able to place wagers on the Ravens. There are several Maryland sportsbooks promo codes available to new customers, including first bet insurance worth up to $1,000 in free bets if you don't win from BetMGM, a $1,000 risk-free bet from FanDuel and $200 in free bets from DraftKings if you bet $5.
Baltimore will play their final regular season home game against the archrival Pittsburgh Steelers this Sunday (8:20 p.m. EST), before traveling to Cincinnati for Week 18.
Making the playoffs after a one-year absence is a nice mini-reward for the Ravens and all, but this is still a team firmly in Super Bowl or bust mode. Jackson is in the final season of his rookie contract, and there's no guarantee that the two sides will reach an agreement on a new deal.
Jackson isn't the only notable Raven in his contract year. Standout pass rusher Justin Houston, Pro Bowl corner Marcus Peters and star linebacker Roquan Smith (acquired from the Baltimore Ravens ahead of the trade deadline) can also hit free agency).
If Jackson leaves the Ravens after this season (and that's a big "if"), 2022 will be the last chance for this current core to win the Super Bowl together. The Ravens haven't played in a conference championship game in 10 years, so it's indeed championship or bust now. Also Read – Cincinnati Bengals vs Cleveland Browns: Who will win?
Like Old Times, Defense Has Carried The Way For The Ravens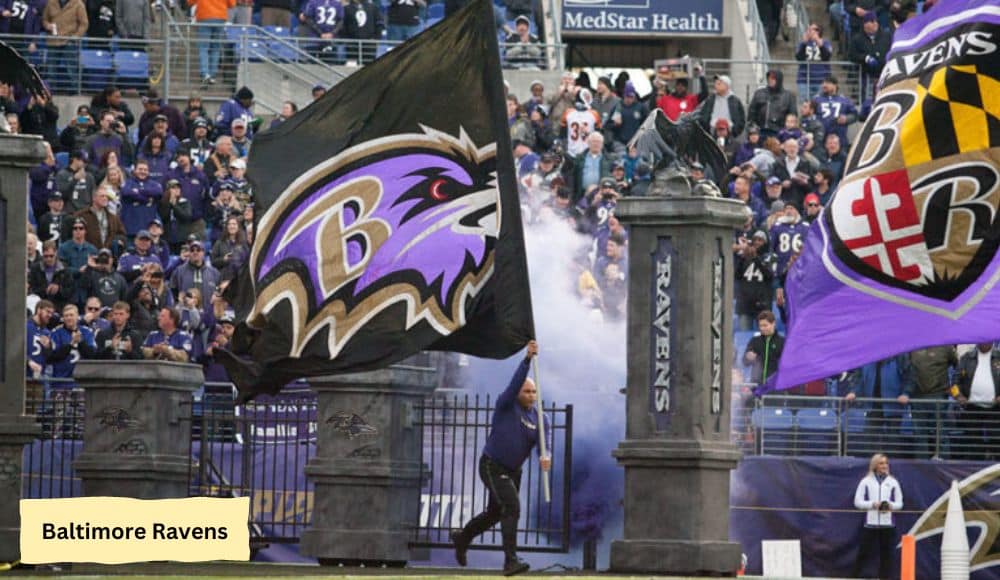 A stingy defense has been the identity of the Ravens since the franchise relocated from Cleveland in 1996.
The Ray Lewis-led defense propelled Baltimore to Super Bowl 35 and Super Bowl 47 championships. A productive ground game and good enough-but-not-elite QB play from Trent Dilfer and Joe Flacco were more than enough for Baltimore.
Since Jackson's 2019 MVP season, the offense has definitely been Baltimore's greatest strength. But Jackson, Mark Andrews, Ronnie Stanley, Rashod Bateman, J.K. Dobbins, and Gus Edwards have all missed considerable time for the Ravens this year, so John Harbaugh and company have had to lean mostly on the defense.
First-year defensive coordinator Mike Macdonald has had an excellent showing here in Baltimore. The Ravens enter Week 17 with the second-best scoring defense (18.1 points allowed per game) and the No. 10 total defense.
Though the Ravens have continued to struggle against the pass, they boast the league's No. 3 rushing defense (87.5 allowed per game). Only three teams have forced more turnovers than the Ravens (24) through 16 weeks.
The aforementioned Houston leads all Ravens with nine sacks, with Calais Campbell (5.5) and Patrick Queen (five) also contributing strongly in that department. Peters and Marlon Humphrey have once again been a dynamic ball-hawking cornerback duo, combining for four interceptions and 13 pass defenses.
The safety duo of Marcus Williams (four interceptions, six pass defenses) and rookie star Kyle Hamilton (four pass defenses, two sacks) have also been instrumental in Baltimore's turnaround on defense.
There's a popular saying in the sports world that "Defense wins championships." At full strength, we know what this Jackson-led Baltimore offense is capable of. But even if he's not at his best-come playoff time, you know the Ravens will always have a chance to win.
If Jackson can return in time for the postseason, there is little denying that this is a Baltimore team that nobody would want to face in January