It might be a surprising statistic, but in 2021, the global gaming market earned over $93 billion, accounting for about 50% of the gaming industry total.
While the statistics about mobile gaming might be surprising, we know that mobile usage is incredibly high, so it makes sense that some mobile users are enjoying mobile games.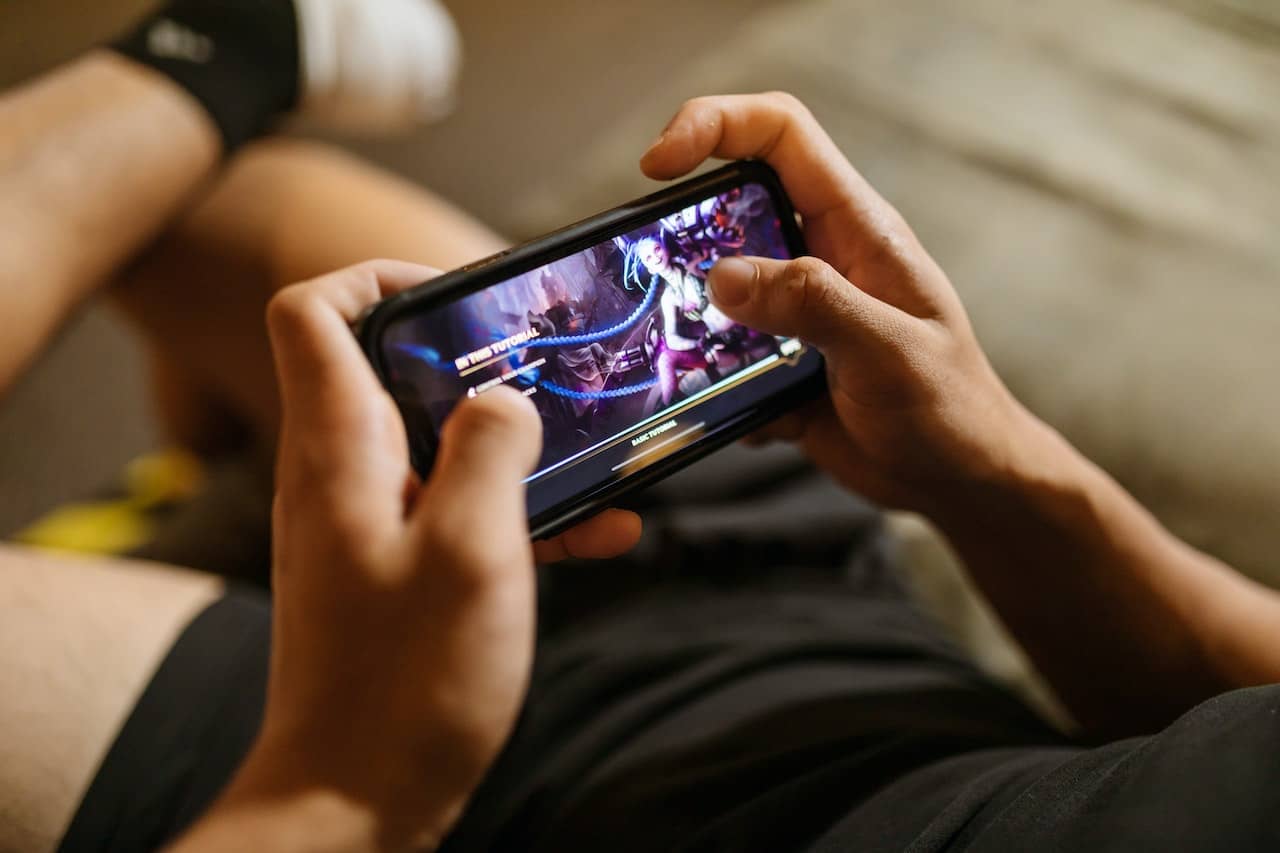 Let's take a look at the statistics which highly how popular mobile gaming is right now:
Mobile Gaming Statistics
Taking a look at the growth is a great place to start. Newzoo reported that in 2017 the global mobile gaming market was worth $50.4 billion; in 2019, it was $68.5 billion, and in 2021 saw an increase to $93.2 billion.
While 2022 saw a drop in mobile gaming revenue, mobile gamers spent about $110 billion globally.
People spend the most money on Genshin Impact, Honor of Kings, and Candy Crush games.
Why do people love to play games on their mobile phones?
It is obvious, looking at the figures, that people love to play games on their mobile phones – but what might not always be obvious is the reasons behind it. Let's take a look at why people enjoy gaming apps.
Cost
Mobile games' cost tends to be much lower than buying games for PC or console. Unless you buy used copies or manage to get a code to test a game out, they are usually quite expensive – even to those with more disposable income.
Mobile gaming apps often use a Free To Play model, but to progress, there are things you can buy in-game, or there will be adverts that players need to watch during the game. Unlocking additional in-game items is a choice that players can make; they don't need to – which can mean the game is totally free.
Entertaining
Mobile phones weren't always the hub of entertainment that they are now. There used to be a lot fewer functions on them. Most often, there was a single in-built game, and calling and texting were the biggest functions.
Over time mobile phones gained the addition of cameras and then the ability to go online (at a huge cost). Technology became available, which means mobile phones could have faster and more stable internet, and the cost of data was dramatically reduced.
Gaming companies saw that there was an opportunity to build apps dedicated to the mobile gaming experience, and since that time, there are now millions of mobile games available.
Game developers made sure to understand the audience and what they'd need to do to offer a game that was rewarding, easy to pick up and put down and kept players coming back.
Convenient
We now have tiny supercomputers in the palm of our hands. And most of the time, we don't consider just how much of a luxury having a mobile phone is. It is one of the biggest and most used modern conveniences – especially when it comes to gaming. While there are many stand-alone games, big companies like Activision-Blizzard and Riot saw the opportunity to make apps that related to their PC games – as well as mobile releases.
It is more convenient than it has ever been to play a game anywhere at any time with a mobile phone.
Social
An area that PC and Consoles that were typically the winners was the ability to play with friends – it just wasn't possible when mobile gaming came out. Now there are news stories that cover people who have played apps like Words For Friends hundreds of times – and they decided to meet in real life.
Mobile gaming can now be a very social activity.
Pokemon Go was an example of a mobile gaming app that took people to specific places where they would find hundreds of other real-life players hatching eggs, catching pokemon, and battling it out.
What makes a good mobile gaming app?
There is no one size fits all option for gaming apps. Some apps are better than others; some have too many features, and others are not enough. And from time to time, there are mobile apps released that force the hardware and software to their absolute maximum capacity (and are memory hungry too).
So what makes a good mobile gaming app?
Compatibility
Is there anything worse than looking forward to a game release and finding that it is exclusive to a single console? Well, when it comes to mobile games, many developers favoured one OS over another – meaning that they would sacrifice a lot of potential players. A mobile gaming app that is compatible with multiple OS and devices is a must.
Updates
A game with no previous updates and no future update plans isn't usually going to last very long. It means that there is no investment in keeping the game current, no bugs will be fixed, and as the mobile technology moves forward (both hardware and software), the game will eventually not run well.
Regular updates, download content and new content in the game keep it fresh and exciting – without it, it will become stale quickly.
Graphics 
We have come a long way since the 8-bit graphics, and tinny music of games have gone by. And while they do hold a certain amount of charm, mobile phones are capable of watching movies, recording in 8k, and offering great music sounds too.
Anything less would be a waste. A couple of games that are stunning on mobile are ARK: Survival Evolved, Real Racing 3, Layers of Fear, The First Tree and almost all Virgin Games slots like Fishin Frenzy.
Mobile phones are capable of stunning graphics, and the best mobile game releases will come from studios that push that to the maximum.
Intuitive Controls
Some devices are more intuitive than others; they understand workflow and are built in a way that is designed around the user. The best mobile games will make use of haptic feedback, motion sensors and even the day/night sensors on the phone.
Safety
No one likes the idea that their gaming accounts could be compromised, so playing games that offer extra layers of security is one of the ways to make sure your account is safe at all times. Look for two-factor authentication, facial recognition, passwords and where there are payment options that only reputable methods are used.
Those are just a few of the best and most important features of mobile games. The best mobile game developers will ensure that the entire experience of playing the game feels smooth and easy – so all you need to focus on is enjoying the game.