Basketball and poker may seem like two completely different games, but for many NBA players, they go hand in hand. From Michael Jordan to Russell Westbrook, these athletes have shown a love for a game outside of their expected court. But what is it about this card game that draws them in? Let's take a closer look at some of the most notable NBA players who also happen to be avid poker players!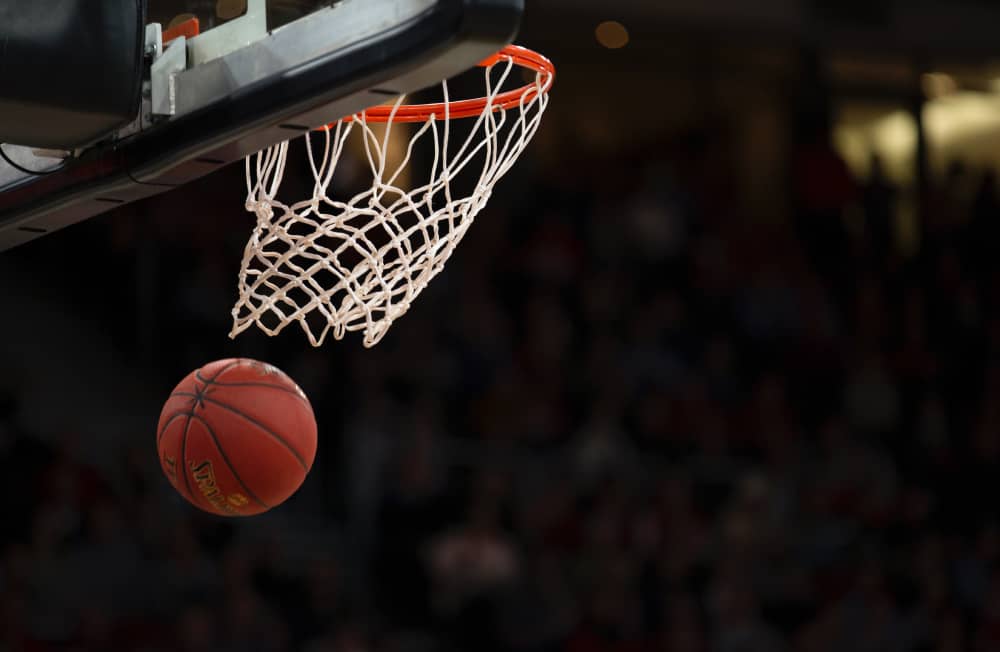 Why do NBA Players Love Poker?
NBA players are known for their competitive spirit, and it's not just limited to the basketball court, many players have also developed a love for poker! Firstly, gambling requires strategic thinking and decision-making skills, which come in handy when playing card games at an online bitcoin casino. For instance, the "Let 'em Ride Classic" poker game, in which a pair of 10s or higher results in a payout, demands your utmost concentration and a calculated approach. This comes easy to athletes who thrive under pressure. After all, winning tactics are what help them sharpen their focus, as they make quick decisions that affect the outcome of the game.
The opportunity to connect with other NBA players outside of basketball games is another benefit of playing poker. They can establish deeper connections with people from various groups and backgrounds and as a result, improve teamwork. Moreover, after a long day or season, playing poker is a great way to unwind – they can have a good time doing it without having to worry about how they'll do it on the court.
Michael Jordan
Former professional basketball player Michael Jordan is regarded as one of the game's all-time greats. He began playing basketball in college at the University of North Carolina before being selected by the Chicago Bulls. With the Bulls, Jordan won six NBA titles in addition to numerous other basketball honours and trophies, and after his basketball career was over, Jordan became the owner and chairman of the Charlotte Hornets.
Michael Jordan is so highly regarded that ESPN Films and Netflix recently released a sports documentary called The Last Dance as a tribute to him. It chronicled his career with specific attention given to his last season with the Chicago Bulls. Therefore, if you're a fan of MJ or basketball in general, you should definitely watch it given that it has never-before-seen footage. 
Unquestionably, Michael Jordan is among the all-time best basketball players but there is more to him than just basketball. In addition to this, he also has another passion that many people might not be aware of – poker. In fact, he's been observed competing in high-stakes games with A-listers and other NBA players multiple times throughout the years!
While his history with poker may seem controversial to some, it does make sense for a competitive man like Michael Jordan to enjoy this game. Winning, regardless if it is on the basketball court or by playing poker, is a thrilling experience that most people enjoy.
Russell Westbrook
Russell Westbrook, born in California, played college basketball at UCLA before he was drafted by the Oklahoma City Thunder in 2008 where he played until 2019. Currently, he's with the Los Angeles Clippers and is regarded as one of the most well-rounded and electric players, known for his explosive scoring and athleticism.
Westbrook has seemingly won an endless number of accolades, some of his most famous titles include being a nine-time NBA All-Star, nine-time All-NBA Team member, and being only one of two players in NBA history to average a triple-double for a season. He also set a record for the most triple-doubles in a season (42). He is deservedly considered one of the best players of all time alongside Michael Jordan.
While Westbrook is a powerhouse on the court, known for his athleticism and aggressive playing style, when off the court playing for the Los Angeles Clippers he can be seen playing poker. Most infamously, he held a fantastic all-in win against Tiger Woods during Wood's own charity event held in Las Vegas, Tiger Jam. It seems Lady Luck favours Westbrook not just in basketball but also in poker.
Conclusion
It's clear that NBA players have a great love for poker, whether they're looking for a way to relax after games or just enjoy the strategic thinking and competition involved in the game, many players have found themselves drawn to this strategic game. While some players like Charles Barkley may be more known for their antics on and off the court than their prowess at cards, others like Michael Jordan and Russell Westbrook are famous for their high-stakes games, and there are plenty of more examples of basketball stars who also excel at the poker table. Regardless of where their personal interests lie within the world of poker, one thing is clear: these athletes know how to bring their competitive spirit from the court over to the felt.