For Manchester City, dominating the Premier League isn't the only goal. The Citizens have been aiming to win their first-ever Champions League prize for years now, particularly since the arrival of Pep Guardiola, a coach who managed to win the competition twice in four seasons as manager of Spanish giants, Barcelona.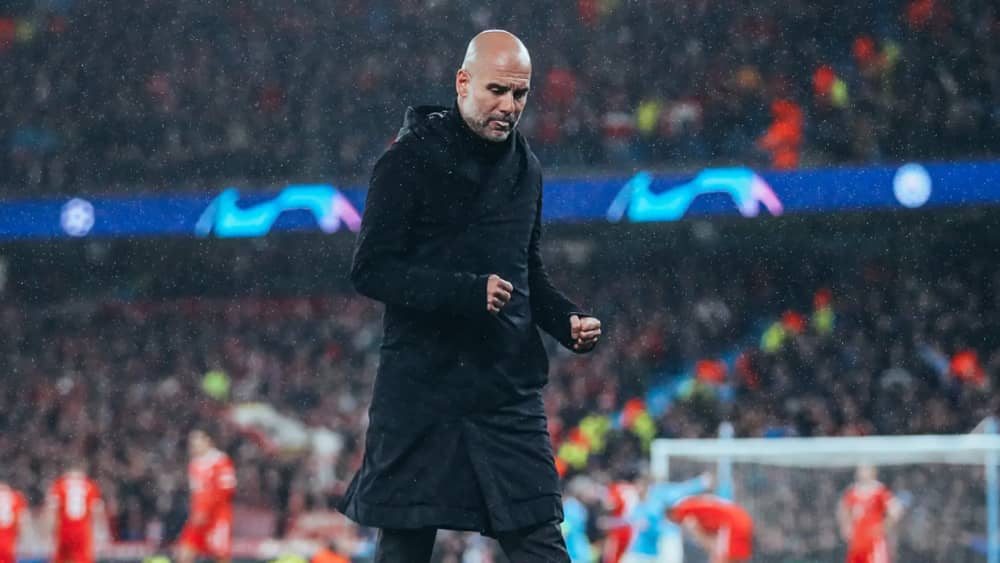 This season, though, Guardiola's City appear to be better equipped to win the prestigious prize thanks to players like Erling Haaland and an evident appetite from the side to finally reign supreme among European football's elite. Make no mistake about it, until the blue side of Manchester manages to win domestic soccer's biggest prize, then the red side of Manchester – coupled with most of the footballing world – will regard the project at the club as a failure overall, especially when factoring in the vast sums of money that the club has at its disposal. 
As things stand, Manchester City appears to be hitting form at the perfect time of the season, though. Not only is City now flourishing in the Premier League after a somewhat flat campaign compared to other seasons, but they're now turning it on in the biggest club competition of them all. As such, fans of the club are beginning to believe on social media platforms like Twitter, football supporters everywhere are tempted to back City when it comes to Champions League betting as the club are favourites at 4/6, and popular YouTube channels are speculating just how strong City's chances are this season. Real Madrid, the current holders of the competition and second favourites at 7/2, await the Citizens in the semi-final, though. 
Manchester City needs to find a way to stop Vinicius and Benzema
A mouth-watering semi-final is likely to provide a stern test for both Manchester City and Real Madrid, but the English champions head into the tie in arguably their best form of the season. Additionally, while Real Madrid's mauling of Chelsea was impressive, Guardiola's side will pose a completely different threat. For starters, Chelsea's lack of a striker impacted their finishing over the two legs, but that won't be an issue for a City team with the likes of Erling Halaand and Julian Alvarez within their ranks. Real Madrid has undoubted threats of their own, though, and City's defensive stability of old hasn't been on show in recent times. As such, Vinícius Júnior and Karim Benzema will pose a serious threat to City's chances over the two games. Both players are in blistering form, particularly in Europe, and can turn it on in a competition that has been so kind to them previously. Even when they're playing badly, Real Madrid manages to find a way to win, with both Vinicius and Benzema tending to lead the charge. If Manchester City is to stand any chance of advancing through to the final at the Atatürk Olympic Stadium, then Madrid's two-star attackers need to be stifled. 
Kevin De Bruyne could be key
There is a strong argument to suggest that Kevin De Bruyne can occasionally go missing in the big games, particularly when assessing City's lacklustre performances that have contributed to their Champions League exits in the past. Kevin De Bruyne's immense ability isn't in question, though, with the Belgian still being regarded as one of the best players in world football at this moment in time, particularly in his position. For Real Madrid's ageing and relatively inexperienced midfield, Kevin De Bruyne could prove to be too strong over both legs. An in-form and up-for-it De Bruyne is capable of dictating proceedings in any game, therefore making him an incredibly dangerous weapon for City to have, especially when looking at the numerous times he has fed Erling Haaland this season. We could certainly see both players linking up once again against the Spanish behemoth. 
Pep needs to keep it simple 
Another issue with City's past Champions League failures has been the rather odd tactical decisions made by Pep Guardiola in key moments during the latter stages of the competition. We've already seen Bernardo Silva occupying the left wing-back slot this campaign, but that type of scenario would surely get sorely exposed by a formidable opponent in Real Madrid. Pep Guardiola needs to keep it simple, stick to his usual formula, and then the result – and potentially the entire competition – should take care of itself.