The Cleveland Browns head into the 2023 season at an organizational crossroads. After going all in to trade for Deshaun Watson in 2022, the talented quarterback struggled mightily in his first season on the shores of Lake Erie, with just 1,102 yards, seven touchdowns and five interceptions in six games. While some rust was expected after he took nearly two years off from the sport because of a contract holdout and suspension for violating the NFL's personal conduct policy as it pertains to sexual assault, the Browns and their fans want to see Watson return to an MVP-caliber level of play in year 2.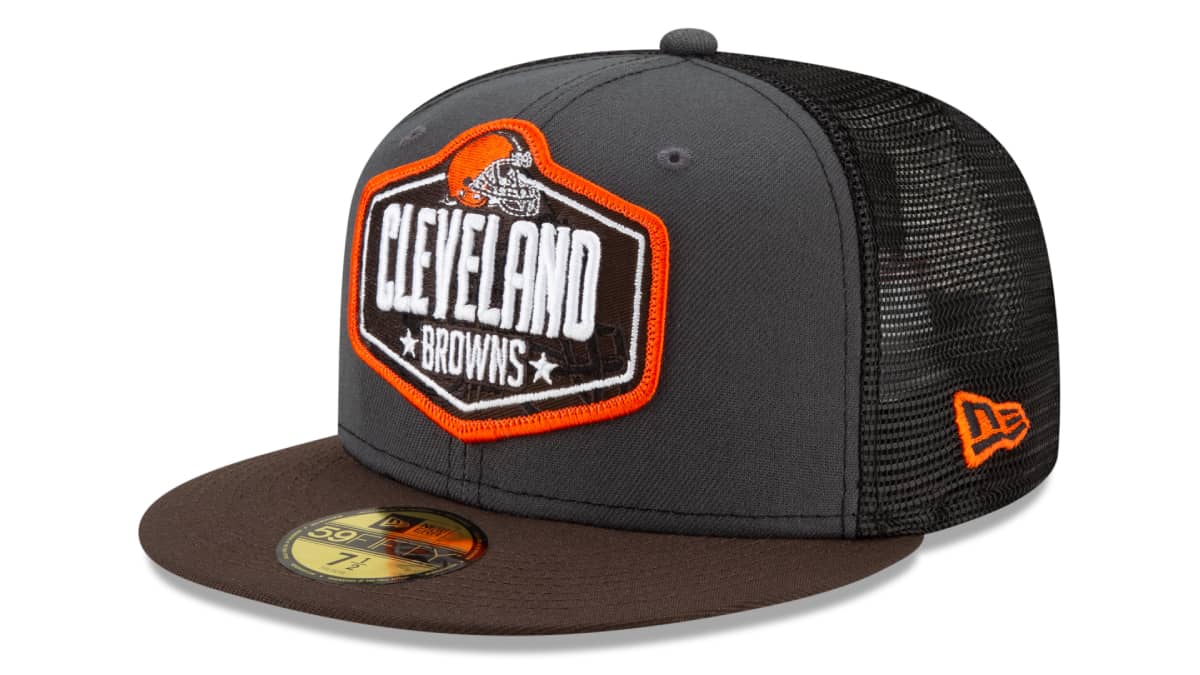 The Browns, tied for the ninth-best odds to win the Super Bowl in 2023, thus they are a favorite for Bet365 Ohio, made clever decisions during the draft: while the Browns were handicapped in terms of draft capital after trading a small fortune to the Houston Texans in the Watson deal, general manager Andrew Berry did an excellent job of finding the type of talent the Browns needed in the later rounds of the draft. Here's a look at who the Browns drafted last week, and how they'll fit in in Cleveland during the upcoming season.
Breaking Down the Cleveland Browns' 2023 NFL Draft Picks
The Browns' first pick of the 2023 NFL Draft didn't come until the second day (and third round) when they selected Tennessee wide receiver Cedric Tillman with pick No. 73. With Tillman, the Browns got excellent value: the draft was incredibly deep with picks at receiver, so they didn't miss out a whole lot by not having a pick in the first couple rounds. Tillman stands 6-foot-3 and 213 pounds, is a physical presence who can high point the ball, fight off defensive backs after the catch and has an excellent pair of hands. He isn't as fast as you might like but provides a massive target for Watson wherever he lines up. 
The Browns doubled down in round 3 with defensive tackle Siaki Ika out of Baylor. He's a two-down lineman who can eat up blockers and has an excellent first step, but his technique (especially as it pertains to body control, like his balance) and conditioning need some work for him to really excel. Also Read – Trae Young: From NCAA Star to NBA Sensation
Cleveland picked a pair of Ohio State offensive linemen on day three, offensive tackle Dawand Jones in round four and centre Luke Wypler with their last pick in round six. Jones is a pylon at 6-foot-8 and 374 pounds with 36 and ⅜ inch arms. With his size, he's never going to be quick, but his length makes it possible to stymie edge rushers.
Wypler has the opposite strengths and weaknesses. He's undersized but a phenomenal athlete, capable of bursting downfield in the run game but also getting overmatched and pushed back into the quarterback on passing downs.
Both players have starting upside, but they might need a year or two to develop first. 
Continuing in round four, the Browns selected defensive end, Isaiah McGuire, out of Mizzou. 
He's an incredible physical talent who lacks finesse, a prototypically sized edge rusher who can bully tackles back and collapse the pocket: he can make a game-breaking play on one snap, then be invisible for the next series.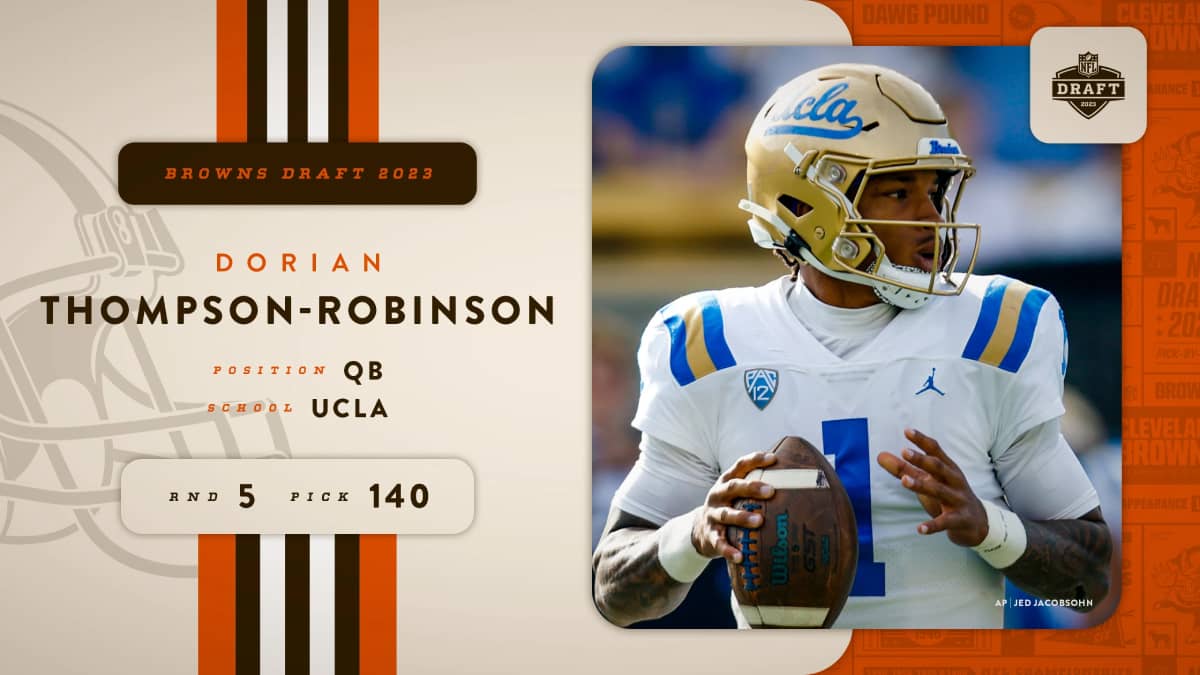 The Browns picked UCLA quarterback Dorian Thompson-Robinson in round five. A five-year starter for the Bruins, DTR is a dual-threat who can make off-platform throws, but his accuracy and mechanics suffer. He's a suitable signal caller to compete with Jacoby Brissett for the number two spot. 
Cleveland rounded out the fifth round with cornerback Cameron Mitchell. He was a solid man-to-man corner in college, but may not have the frame or speed to transition to the NFL. His ability to play on special teams (or a potential position change to safety) could help him stay on an NFL roster. 
Lastly, the Browns traded their seventh-round pick with the Baltimore Ravens, acquiring Baltimore's 2024 sixth-round pick, flipping for a bit of extra capital as the Ravens wanted to move up in the draft.