As the football season gears up, so does the excitement and energy of cheering on your favorite team. Whether you're in the stands or at home watching TV, there are ways to make your experience more exciting and personalized.
Here are some of the ways to customize your football cheering experience.
Technological enhancements
If you're watching the game at home, take advantage of technology to make the experience more immersive. Consider setting up a second screen so you can keep track of live stats and other game information.
Some apps let you order food and drinks to your seat, so you don't have to miss a play while you're fetching snacks. Or, you can take advantage of your best sports app to find new and interesting ways to engage with the game. These apps can offer you exclusive content, and player insights, and even let you make predictions for a chance to win prizes.
On the other hand, if you're attending the game in person, use your phone to snap pictures and share them on social media. You can also live-tweet or post about your experience, giving friends and family who can't be there a taste of the action.
Personalized apparel
Show your team spirit with customized clothing and accessories. You can find plenty of stores that will print your name or nickname on the back of a jersey. Or, get creative and design your team T-shirt or hat. If you're feeling extra festive, break out the face paint and temporary tattoos.
Additionally, you can accessorize with team-themed jewelry or carry a team flag or banner. Whatever you do, make sure your outfit expresses your personality and gets you pumped up for the game.
Pre-game rituals
Get into the game-day spirit by creating your pre-game rituals. Whether it's listening to a certain song, eating a lucky snack, or wearing your favorite piece of team gear, do whatever gets you feeling fired up and ready to cheer on your team.
Some people like to get together with friends before the game to tailgate or go to a sports bar. If you're attending the game in person, arrive early to watch the pre-game show and get hyped up for the main event.
Create a game-day playlist
Make a playlist of all your favorite pump-up songs to get you in the mood for cheering on your team. Be sure to include a mix of fast-paced and slow songs, as well as some classics and newer hits. And don't forget the team fight song!
If you're going to be tailgating or at a sports bar before the game, be sure to bring your playlist so you can get everyone else pumped up too. Also Read – 10 Physical, Mental, and Emotional Benefits of Playing Basketball
In-game betting
Place bets on the game as it's happening for an added layer of excitement. You can bet on anything from who will score the next touchdown to the final score. There are even apps that let you do this directly from your phone. Just be sure to set a budget beforehand so you don't get too carried away.
Additionally, you can make friendly wagers with friends or family members. For example, whoever loses the bet has to buy the winner a beer or wear the opposing team's jersey. Or, you can bet on who will correctly predict more plays.
Making noise
Of course, one of the most important parts of being a fan is making lots of noise to support your team. Whether you're chanting along with the crowd or banging on a drum, make sure you're being loud and proud. You can even bring along noisemakers like air horns or vuvuzelas.
If you're watching the game at home, get the whole family involved by holding a mini-cheering section in your living room. And if you're lucky enough to be in the stadium, make sure you're standing and cheering whenever your team scores.
Fantasy football
If you want to get into the weeds of football, consider joining a fantasy football league. This will require doing some research ahead of time to draft the best team possible. But once the season starts, you'll be fully invested in every game as you watch your players rack up points.
You can join a public league with strangers or start one with friends and family. There are even leagues for just die-hard fans of one specific team. No matter what, fantasy football is a great way to make the season even more enjoyable.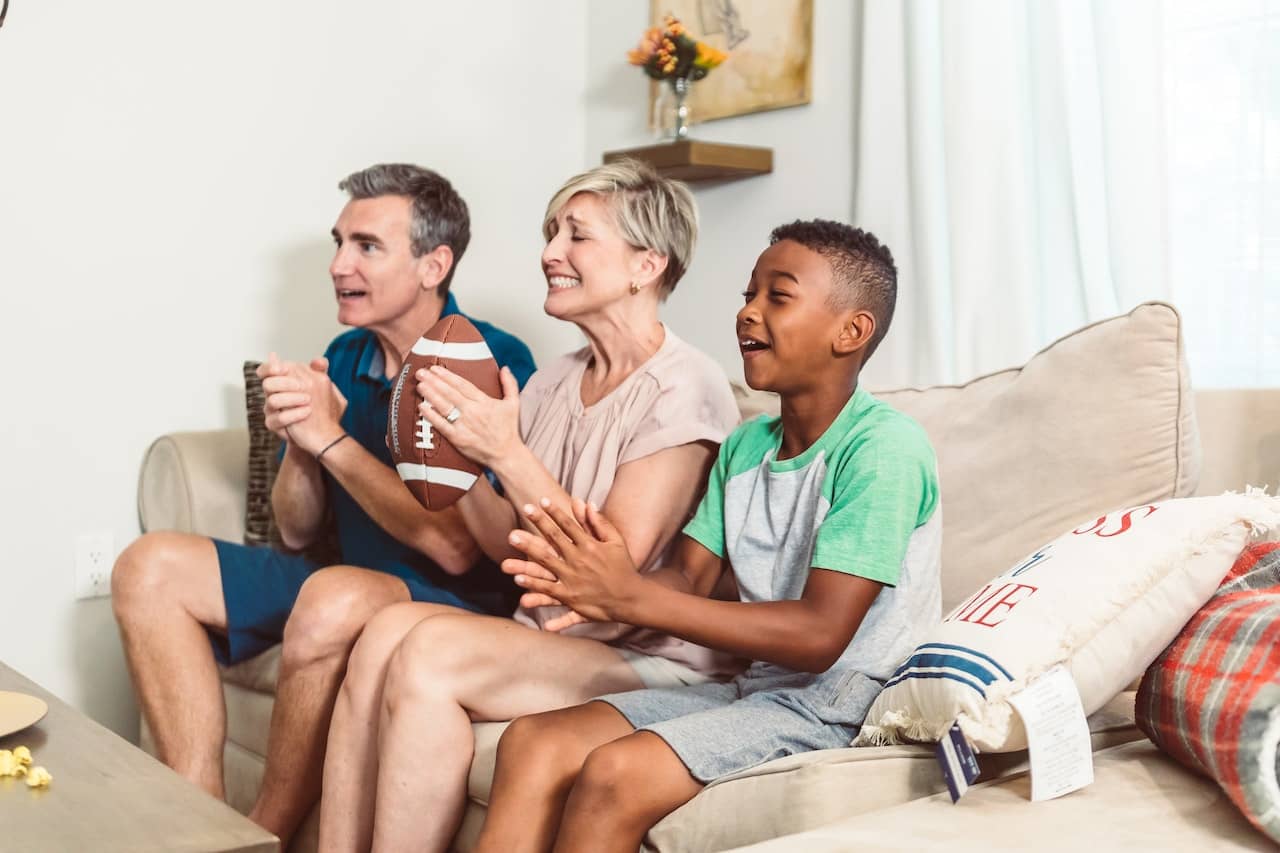 No matter how you choose to cheer on your team, make sure you have fun and get into the spirit of things. Show your team spirit with customized clothing and accessories, create a game-day playlist, and participate in in-game betting. Get loud and chant along with the crowd, and enjoy some friendly wagers with friends and family members.
And if you want to get into the weeds of football, consider joining a fantasy football league.