Shane Baz is an American professional baseball player who plays for the Tampa Bay Rays of Major League Baseball (MLB) in the position of Pitcher. Previously, Baz was a baseball player in the high school team of Concordia Lutheran High School in Tomball. Later Shane joined Texas Christian University (TCU), where he played his college baseball. The Pittsburgh Pirates selected Shane Baz with the 12th overall pick in the 2017 MLB Draft, and he was acquired by the Tampa Bay Rays as a player to be announced later on August 14, 2018.
Firstly, he made his MLB debut in 2021, just at the age of 22. After that, Baz was added to the roster for the American baseball team on July 2, 2021, in preparation for the Tokyo 2020 Summer Olympics. However, the team won the silver medal after losing to Japan. Shane Baz is therefore a talented professional baseball player who is highly regarded for his pitching prowess. Although the player was born on June 17, 1999, in Cypress, Texas, he has quickly risen through the ranks to become one of the most promising young pitchers in the game. Therefore, known for his powerful arm and exceptional command, Baz has already made a significant impact in his relatively short career.
Get all the essential details about Shane Baz, including his age, height, family background, career highlights in MLB, contract and salary information, net worth, injury status, anticipated return, insights for fantasy sports enthusiasts, frequently asked questions, and more. Stay up to date with everything you need to know about this talented athlete.
Bio/Wiki Table
| Information | Details |
| --- | --- |
| Full Name | Shane Austin Baz |
| Nickname | Wizard of Baz |
| Date of Birth | June 17, 1999 |
| Birthplace | Cypress, Texas, United States |
| Nationality | American |
| Parents | Raj Baz (Father), Tammy Baz (Mother) |
| Sibling(s) | Mariah (Sister) |
| High School | Concordia Lutheran High School, Tomball, Texas |
| University | Texas Christian University (TCU) |
| Professional Draft | Selected 12th overall in the 2017 MLB Draft by the Pittsburgh Pirates |
| MLB Debut | 2021, at age 22 |
| Current Team | Tampa Bay Rays |
| Position | Pitcher |
| Trade | Acquired by the Tampa Bay Rays from the Pittsburgh Pirates on August 14, 2018 |
| International Representation | Member of the United States national baseball team for the 2020 Summer Olympics (silver medal) |
| Height | 6 feet 3 inches (190 cm) |
| Weight | 86 kg |
| Major Injuries | Right elbow injury, Underwent Tommy John surgery in 2022 |
| Expected Return | 2024 |
| Estimated Net Worth | $1 million |
| Salary | $570,500 per year |
| Contract | 1 year / $723,600 with the Tampa Bay Rays |
| Awards and Achievements | Gold medal-winning United States under-18 baseball team in 2017, Named to the All-Star Futures Games in 2021 |
| Social Media Handles | Instagram: @thewizardogbaz, Twitter: @ShaneBaz_ |
Shane Baz Early Life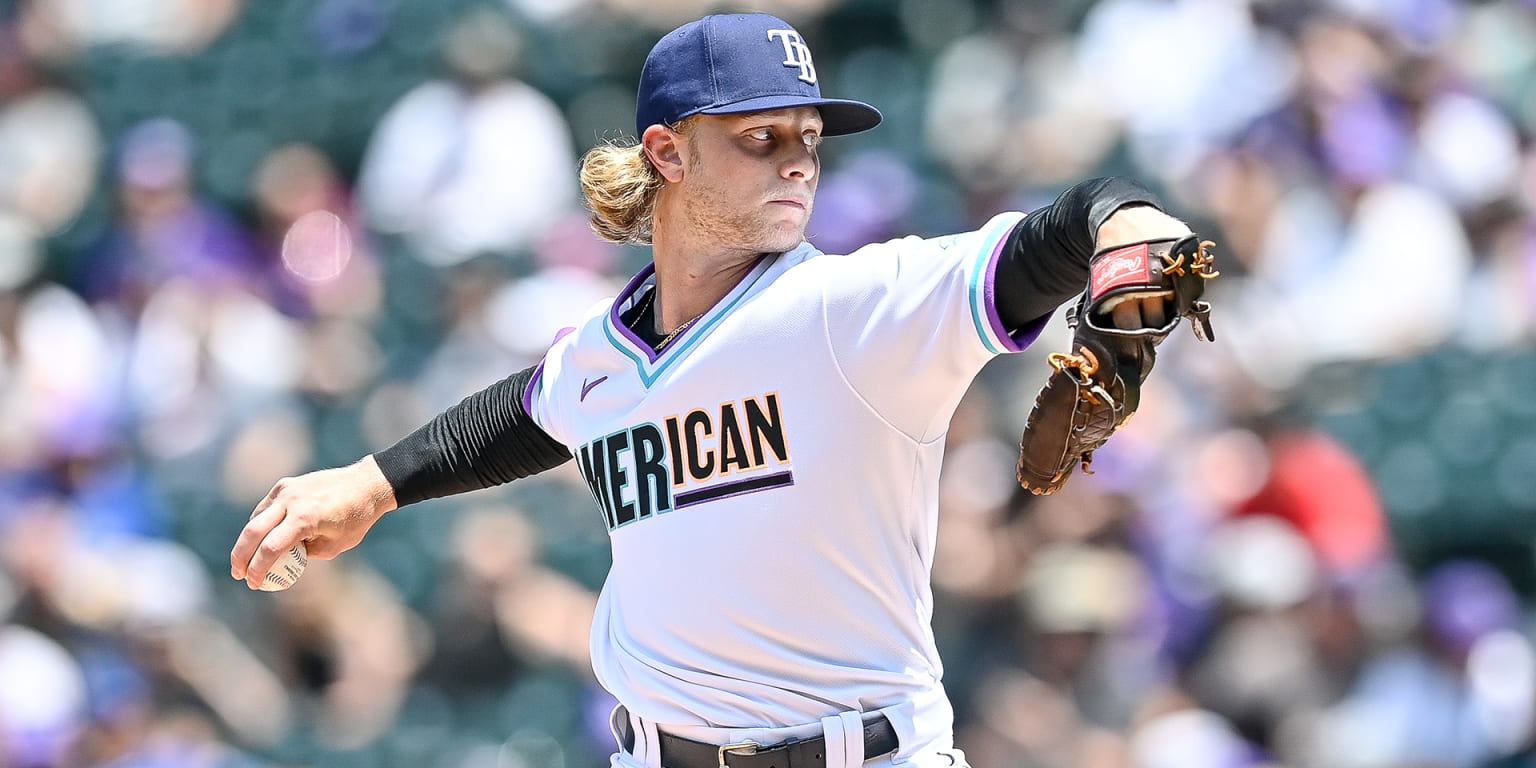 Shane Austin Baz was born on June 17 in the year 1999 in Cypress, Texas, United States. His full name is Shane Austin Baz, whereas he has also been given a nickname, Wizard of Baz. Shane Baz is an American citizen, therefore, making him an American national. However, he was born and raised in Cyprus, Texas and has represented the United States in international baseball competitions. While he may have cultural ties to other countries or regions, his legal nationality is American.
Family
Talking about his family then we could only discover his parents are Raj Baz and his mother is Tammy Baz. Shane's father was born in Beirut, Lebanon, and played soccer there before moving to the United States at just 15 years old. However, Shane's mother is American. Both of the athlete's parents have been very supportive and have been the pillars of the athlete since a very young age. At the same time, they are proud parents and are excited about how far their son will march forward. Apart from this, Shane also has a sister named Mariah, whose personal details have not been disclosed publicly.
Girlfriend
When it comes to his dating and relationship status, he is single. He doesn't have a girlfriend, as a matter of fact, we also couldn't find anything about his previous relationships or engagements, and he doesn't have any children.
Shane Baz Career
Shane Baz Amateur Career
Evidently, Baz went to Tomball, Texas' Concordia Lutheran High School and clearly, he posted a 1.06 earned run average (ERA) and 46 strikeouts in 23 innings as a junior.
Furthermore, Baz attended Concordia Lutheran High School in Tomball, Texas, where he displayed his exceptional talent on the baseball field. In 2016, undoubtedly Baz was a part of the American national team. However, Baz has committed to play college baseball at Texas Christian University (TCU).
His performances caught the attention of scouts, and in the 2017 Major League Baseball (MLB) Draft, he was selected as the 12th overall pick by the Pittsburgh Pirates. Therefore, this marked the beginning of his professional journey in the world of baseball.
Shane Baz Professional Career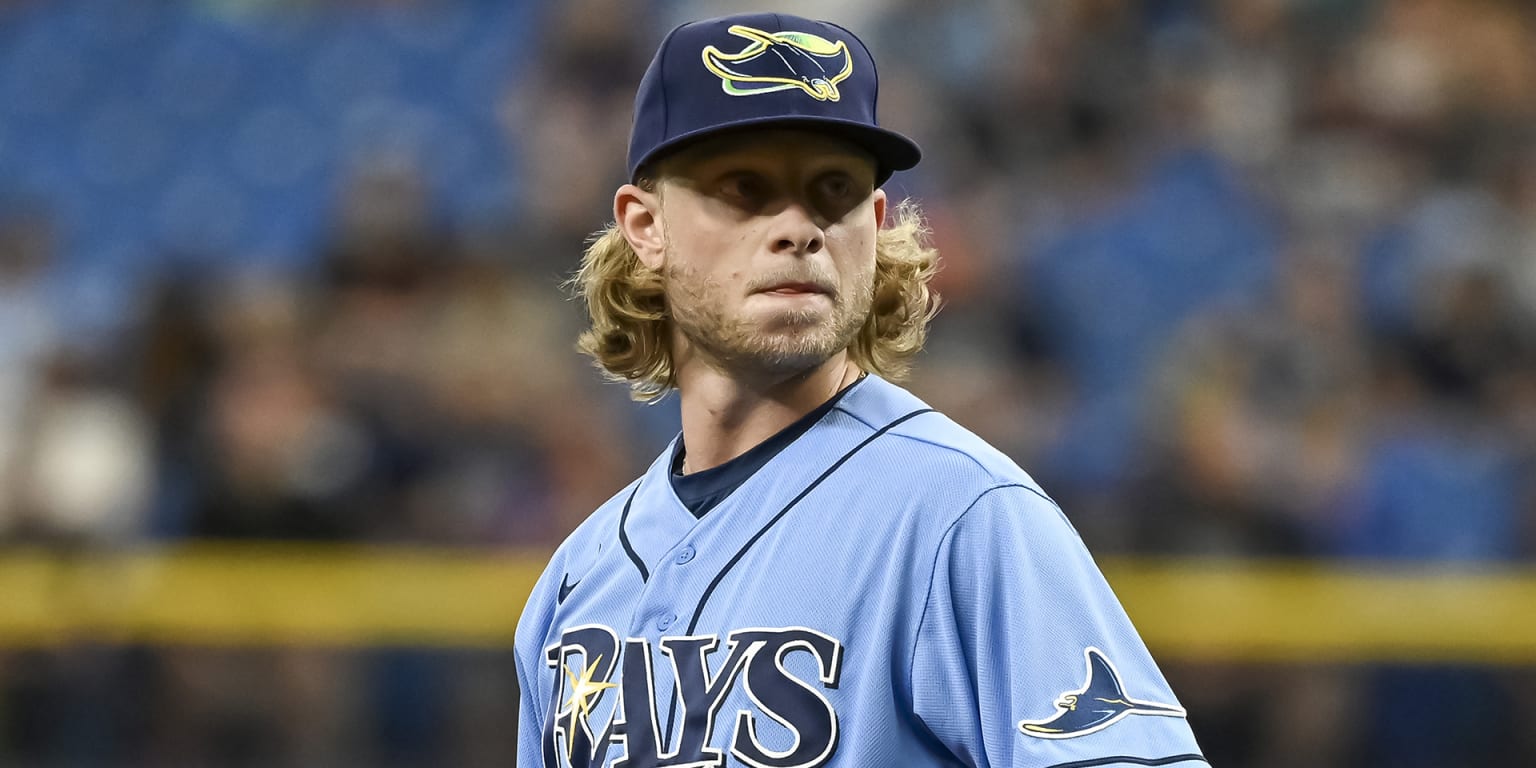 Pittsburgh Pirates
Consequently, after signing with the Pirates, Baz began his professional career in the minor leagues. As a result, he showcased his impressive skills and steadily progressed through various levels of the organization's farm system. Accordingly, his consistent success on the mound leads him to recognition as one of the top pitching prospects in the Pirates' system. Afterward, Baz spent 2017 with the Gulf Coast League Pirates, posting a 0–3 record with a 3.80 ERA in 232⁄3 innings pitched. In addition, MLB.com ranked Baz as Pittsburgh's third best prospect going into the 2018 season. Further, he pitched for the Bristol Pirates of the Rookie-level Appalachian League.
Tampa Bay Rays
Shane Baz joined the Tampa Bay Rays from the Pittsburgh Pirates in a trade deal involving Tyler Glasnow, Austin Meadows, and Chris Archer on August 14, 2018. His stint with the Rays started with the Princeton Rays of the Appalachian League. Over 12 games with Princeton and Bristol, Baz recorded a 4-5 win-loss ratio with a 4.47 ERA and a 1.62 WHIP.
In 2019, after extended spring training, Baz reported to the Bowling Green Hot Rods. He made 17 starts, registering a 3-2 record and a commendable 2.99 ERA, striking out 87 hitters over 81 and 1/3 innings. Following the successful season, Baz was chosen to play in the Arizona Fall League for the Salt River Rafters. His exceptional performance earned him a spot in the All-Star Futures Game in June 2021.
Baz's major league debut arrived on September 20, 2021, with the Rays at Tropicana Field. His first start against the Toronto Blue Jays saw him pitch five innings, giving up two home runs but striking out five. He subsequently made his postseason debut in the American League Division Series against the Boston Red Sox on October 8, 2021.
Baz's career hit a bump on April 16, 2022, when he was placed on the 60-day injured list due to a pending recovery from arthroscopic elbow surgery. He returned to the field on June 11, and over six starts posted a 1-2 record and 5.00 ERA with 30 strikeouts in 27.0 innings. However, he was again sidelined in July due to a right elbow strain, and after receiving a platelet-rich plasma injection, was shifted to the 60-day injured list on July 16. The culmination of his injury struggles came on September 28 when he underwent Tommy John surgery, ending his 2022 and 2023 seasons.
International Career
On July 2, 2021, without a doubt Baz was named to the roster for the United States national baseball team for the 2020 Summer Olympics, held in 2021 in Tokyo. Nevertheless, the team won the silver medal, losing to Japan in the gold-medal game.
Shane Baz Injury
Overall, Shane Baz has had some injuries throughout his career. Firstly, Baz was placed on the 15-day injured list with a right elbow injury in 2021. However, at this time, he was evaluated by Dr Keith Meister. As a result of the treatment, he received an injection. Following, he underwent successful Tommy John surgery in Dallas on September 28, 2022, and is expected to miss the entire 2023 season. Baz had previously missed the start of the 2022 season after undergoing arthroscopic surgery in the spring to remove loose bodies in his elbow. Due to the elbow injury Baz was limited to just six starts in the 2022 season, where he accumulated a 5.00 ERA and a 3.33 strikeout-to-walk ratio.
Baz's surgery involved nothing more complex than the traditional UCL repair, but the timeline associated with the procedure means that he will be side-lined through the 2023 season. Although, he could be ready to resume facing hitters by the second half of next season. Thus, it could put him on track to enter 2024 spring training at full health and ready to reclaim a spot in the Tampa Bay rotation.
However, let us take a look at the injuries for Shane Baz, and the financial implications.
| | | | | |
| --- | --- | --- | --- | --- |
| Date | Team | Reason | Day Missed | Cash Paid while Injured |
| 03/30/2023 – 11/30/-0001 | TB | Elbow-tommy-john | 55 | $213,950 |
| 07/14/2022 – 10/05/2022 | TB | Elbow-tommy-john | 84 | $323,568 |
| 04/04/2022 – 06/11/2022 | TB | Elbow | 69 | $0 |
| | | | 208 | $537,518 |
Shane Baz Return
Consequently, RHP Shane Baz (Tommy John surgery) Expected return: 2024 Baz, who underwent Tommy John surgery on Sept. 28 and will miss all of this season, has enjoyed a smooth rehabilitation process so far. He began playing catch near the end of March and was throwing on flat ground from 60 feet as of April 13, when he was transferred to the 60-day IL.
Shane Baz Fantasy
This is brutal news for the 23-year-old who is still throwing in late August and seemingly making good progress. So, he will hope to be ready for the 2024 season. He remains a promising prospect in dynasty formats but will have a long road before establishing himself as the fantasy ace many thought he could be.
Shane Baz Scouting Report
Rank History 
| | | | | |
| --- | --- | --- | --- | --- |
| Year | Team | Position | Team Rank | OFP |
| 2021 | TB | RHP | 2 | 55 |
Shane Baz Rookie Card
Indeed, Shane Baz is one of the best professional baseball pitchers who currently pitches for the Tampa Bay Rays. Presently, there are 2683 cards of Shane Baz in the Card base database, including 104 rookie cards and 2611 variation cards. Among all present cards, the most valuable card of Shane Baz is not specified particularly.
COMC.com is a website where you can get an extensive selection of Shane Baz baseball cards. Presently, this website includes rookie cards, autographs, and more merchandise of the player. Therefore, on average a rookie card from Shane Baz is valued at $4.99. The Shane Baz baseball card price guide therefore includes 119 unique baseball cards from 11 different brands. After that, the 2022 Topps Museum Rookie Purple Shane Baz Rookie!, Parallel 19/99 Rays!, is even being sold for $9.00 on eBay.
Shane Baz Trade
On July 27, 2016, therefore, Pittsburgh Pirates traded outfielder Starling Marte to the Arizona Diamondbacks in exchange for right-handed pitcher prospect Shane Baz. The 19-year-old Baz was therefore ranked as the D-backs' No. 4 prospect by MLB Pipeline and was selected 12th overall in the 2017 MLB Draft out of Concordia Lutheran High School in Tomball, Texas. After that in 2018, Baz made his professional debut with the Rookie-level Arizona League Diamondbacks, posting a 3.97 ERA and 1.38 WHIP with 44 strikeouts over 38 innings pitched (13 games/seven starts).
He then spent 2019 with the Single-A Kane County Cougars, where he went 8-3 with a 2.98 ERA and 1.21 WHIP in 23 starts. 2020 was supposed to be Baz's first full season at the Double-A level with the Jackson Generals, but the COVID-19 pandemic caused minor league baseball to be cancelled that year. He did get some experience pitching against advanced competition though, as he was one of several prospects who participated in an intrasquad "camp" at Chase Field during summer camp leading up to the 2020 season.
Shane Baz Height, Weight and Age
Undoubtedly, Shane is one of the famous American Baseball players born on 17 June, in the year 1999, in Cypress, Texas. Therefore, he is 24 years old. Moreover, he stands at a height of 6 feet 3 inches (190 cm) and weighs 86 kg. He is therefore a fit athlete with eye colour of black and black hair.
Shane Baz Salary
To clarify, Shane Baz's salary is $0 per year, and his net worth is $4,139,871. In the present, however, the player plays as a pitcher for the Tampa Bay Rays in Major League Baseball. Correspondingly, there is a claim that Shane Baz earns $570,500 per year as a player for a club. Therefore, a significant portion of Shane Baz net worth comes from his salary, as he is a professional baseball player. However, other sources of his wealth are endorsements and sponsorships.
Shane Baz Net Worth
Shane Baz is therefore a professional baseball player who has an estimated net worth of $1 million. He is currently signed to the Tampa Bay Rays organization and has played in the minor leagues since 2016. After that in 2017, Baz was drafted by the Pittsburgh Pirates in the first round of the MLB Draft out of Concordia Lutheran High School in Tomball, Texas.
He was ranked as one of the top prospects in baseball prior to the draft and was considered one of the best high school hitters available. As a consequence, in 2017, Baz made his professional debut with the GCL Pirates and also played for them again in 2018. He also spent time with the West Virginia Black Bears and Bradenton Marauders, both Class A affiliates.
Shane Baz Contract
Shane Baz signed a 1 year / $723,600 contract with the Tampa Bay Rays, including $723,600 guaranteed, and so far, he earns an annual average salary of $723,600. In 2023, Baz will earn a base salary of $723,600, while carrying a total salary of $723,600.
Shane Baz Awards and Achievements
Nevertheless, Shane Baz is one of the most famous professional American baseball players. Undoubtedly, he was a member of the gold medal-winning United States under-18 baseball team in 2017. After that in 2021, he was named to the All-Star Futures Games.
Shane Baz Social Media
Shane isn't just a world-class athlete but also very attractive as an individual. Other than being well famed as an MLB pitcher-batsman, he has a huge fanbase on social media. He also has an official Instagram account where he shares his daily activities as well as quality time with friends and family. Moreover, he has 12.2K followers, but follows only 598 people on his Instagram account. In addition, at every post, he gets no less than a thousand likes, which means he has got some die heart fans too. However, it is not confirmed if he has an official Twitter account or not. So, the available account has only 233 followers.
To conclude, Shane Baz's life story is overall a testament to the power of talent, hard work and determination in achieving success in the world of professional sports.
FAQ's
How many seasons has Shane Baz played?
Shane Baz is in his 2nd season.
What position does Shane Baz play?
Baz is a Pitcher.
How many strikeouts does Shane Baz have?
Shane Baz therefore had 48 strikeouts over his career.
How many teams has Shane Baz played for?
Shane Baz has played for 1 team, the Tampa Bay Rays.
Is Shane Baz Lucky?
FORT MYERS, Fla. — As far as these types of things go, Shane Baz considers himself pretty lucky. "I'm honestly just glad it's over now," the Rays righty said Thursday. However, it was after three days after he had arthroscopic surgery to remove loose bodies from his right elbow. "I'm feeling a lot better already.", the player included.
What happened to Shane Baz?
Tampa Bay Rays right-hander Shane Baz will undergo Tommy John surgery and miss both the rest of the 2022 season and the entirety of the 2023 campaign, according to Marc Topkin of the Tampa Bay Times. Topkin adds that the Rays will also be without second baseman Brandon Lowe for the remainder of this year due to a back injury.
Who drafted Shane Baz?
Previously, Shane Baz was drafted by the Pittsburgh Pirates in the 1st round (12th) of the 2017 MLB June. After that his Amateur Draft was from Concordia Lutheran HS (Tomball, TX).
What is Shane Baz's signature pitch?
Like every other baseball player, Baz also has a signature pitch. His signature pitch is however fast ball, which he throws in the upper 90s.