National Football League (NFL) players take home $3.25 million per year on an average, while the league's star quarterbacks like Patrick Mahomes ($45 million) and Josh Allen ($43 million) earn more than a dozen times that. While all that money leaves enough room to spare some for philanthropic work, not everyone takes charity as seriously as one might think. Focusing on the positivity of players who do give back, here are some of the most charitable athletes in America's favorite sport.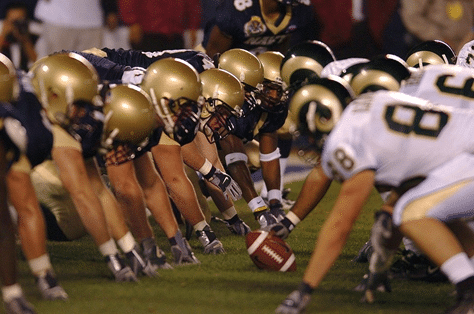 Ndamukong Suh (Defensive End, Tampa Bay Buccaneers)
Ndamukong Suh believes strongly in promoting both football and education. His first and single biggest donation was made towards his alma mater, the Nebraska University in 2010. A huge sum of $2 million went to the Nebraska Athletics' Strength and Conditioning Program, but he also added an ongoing $600,000 scholarship program for exceptional students from low-income communities at the UNL College of Engineering.
Later in 2013, Suh made a donation of $250,000 to help his old school (Grant High School) expand the establishment's sports infrastructure. Nowadays, the Ndamukong Suh Foundation works closely with several national and international partners to promote and support education, sports, health, and global outreach programs.
Eli Manning (Former Quarterback, New York Giants)
One of the few star quarterbacks to start and end his career with the same team, Eli Manning is a legendary Giant of the sport, also blessed with a big heart. Despite being criticized for his inconsistent performance, the man from Louisiana led the NY Giants to two Super Bowl victories (2007 & 2011), earning himself a spot among the greatest legends of the game. His charity foundations, partnerships, and fundraiser events for children's health and welfare are constant and ongoing, but some of Manning's most notable philanthropic activities are as follows:
Establishing and providing financial support to the Eli Manning Children's Clinic (at the Blair E. Batson Hospital for Children)
A $2.5 million donation to the Eli Manning Children's Clinic, as well as an additional $500,000 raised in funds for the clinic
Donation of $1 million to the University of Mississippi's Ole Miss Scholarship Program in 2010
9 major charities receive ongoing support from Manning
If you are an NFL fan, then you too can join in and help Manning, Su, Watt and several other NFL stars in their philanthropic endeavors. Locker Room Direct offers authentic, team issued apparel for sports fans and when you buy anything from them, the money goes to charity. It's an opportunity to both get what you want as a fan, as well as supporting the noble causes promoted by your favorite teams and players in the NFL.
Justin James Watt (Defensive End, Arizona Cardinals)
At 6'5" and 290lbs, J.J. Watts is widely regarded as the best defensive lineman in the NFL right now, as well as being one of the best of all-time. However, it is his philanthropy that has made people realize the kind of man he truly is. For example:
The Justin James Watt Foundation has raised over $1 million for providing after school opportunities to children
Several schools across Texas, Wisconsin, Alabama, Illinois, and California receive donations and support form the foundation
The annual Charity Classic Events hosted by the J.J. Watt Foundation has raised millions in total (2010 – ongoing)
There are so many other former and present athletes in the NFL who have done more for a cause than people far richer than them, but we can't fit them all here. Nonetheless, honorable mentions here should include Drew Brees, Tom Brady, Larry Fitzgerald, and Chris Long to name just a few.